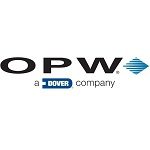 Going forward, OPW will manufacture the ISO Liquid Tank Container product line at OPW's facility in Lianyungang City, Jiangsu Province, China, with emphasis on increasing OPW's presence and product portfolio in the Asia-Pacific, Latin American and European regions.
"We have great respect for the Girard brand and believe that it represents a great opportunity for us to grow our presence in the ISO market," said Azam Owaisi, VP & GM of OPW Fluid Transfer Solutions. "This new product range also fits seamlessly into our ongoing efforts to improve the range of products we can offer our customers."
Specifically, the new product family will include manlids, pressure/vacuum relief vents, airline ball valves, composite footvalves and top discharge butterfly valves.
To learn more about OPW, please visit opwglobal.com