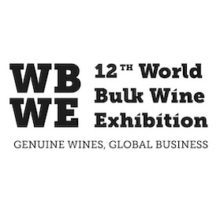 The WBWE presents the alternative to ensure trade in 2020: WBWE connect, bringing together the largest portfolio of bulk wines, as per the current global harvest, virtually.
WBWE connect is an online service allowing producers to showcase their wines known to a broad audience of international professionals.
A meeting point between producers and buyers, including business meetings guaranteed by the organisers, WBWE connect will be available from November 23rd to December 4th 2020.
Please find more information here: https://www.worldbulkwine.com/connect/