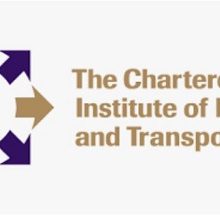 CILT is pleased to see that 79% of respondents believe their organisation is at least moderately prepared for the end of the transition period. However, alarmingly, 31% of respondents told CILT they had made little or no progress with regards to EU exit preparations since the start of the year, although 77% of those questioned have made or are planning to make changes to their supply chain operations before 31st December.
Many respondents believe their organisation understands the key requirements for what needs to be done as a third-party country exporting or importing with the EU, but did comment on feeling increasingly concerned over the lack of clarity that remains as we approach the end of the transition period. Respondents also raised concerns about how imports from Northern Ireland will work.
The survey indicates that CILT has been integral to the sharing of advice and guidance with its members to ensure that the profession prepares for all eventualities.
Other key findings include:
41% of respondents are not aware of the government's service: Check an HGV is ready to cross the border
Only 29% of respondents are AEO accredited operators
Just 50% have downloaded the Border Operating Model
40% have considered switching ports away from Dover
72% have made use of the links to advice presented through CILT's communication channels
Commenting on the results of the survey, Kevin Richardson, chief executive, CILT(UK), said:
"This remains an uncertain time for UK traders, importers and exporters. The results of this survey show that there is still more to be done to ensure the UK's supply chains are prepared for the end of the transition period.
"We encourage all of our members to take the necessary action to ensure that frictionless trade with the EU continues in the New Year and we will continue to work with government to advise and guide it on how its decisions will impact our profession."