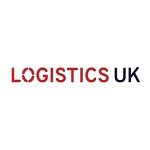 "Logistics UK welcomes the trial and supports the idea that the ability to operate at 48 tonnes for domestic intermodal journeys will improve efficiency within the supply chain and support the use of rail freight.
"While the consultation is ongoing until January 2021, it is proposed that the trial will allow six-axle articulated lorries to run at 48 tonnes by specific operators and will comply with existing constrains of the current road infrastructure, such as bridge capacity. As a result, some current routes may not be permissible.
"Those taking part in the trial will also be required to comply with other existing rules, such as maximum axle weights, and it is likely that they will be limited to a maximum journey length; currently proposed to be 50 miles. Operators are also required to be part of domestic intermodal – road and rail – operations.
"Currently the maximum laden weight for a six-axle articulated lorry on the roads of Great Britain is 44 tonnes. Allowing a 48-tonne operation would therefore enable a reduction in the number of journeys required to service each train, resulting in reduced road congestion and lower emissions."