Tank container leasing group Peacock Container Holding Pte. Ltd is pleased to announce that it has been acquired by Arcus European Infrastructure Fund 2 SCSp – an independent fund managed by Arcus Infrastructure Partners which targets mid-market, value-add infrastructure investments, with a particular focus on the transportation, energy and telecommunications sectors.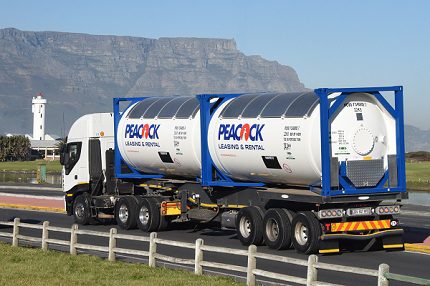 With a well-diversified combination of standard tanks and more specialised units, Peacock's owned fleet consists of over 7,5000 tank containers. Standard tanks can hold various product categories such as chemicals, foodstuffs and liquid pharmaceuticals, while specialised tanks hold products such as bitumen and liquefied gases.
Jesse Vermeijden, Peacock CEO stated:
"We are very proud and excited to partner with Arcus for the next stage in Peacock's evolution. I have personally seen our company grow from a small Benelux focussed lessor to what it is today, and I am extremely proud of our loyal and hard-working team for reaching this milestone. Arcus' experience with managing transportation assets and its appreciation for the heritage of our business makes it a strong fit for Peacock. Just as importantly, we are fully aligned with Arcus' forward-thinking quality strategy, sustainability principles, and ambition for growth in the market. I look forward to leveraging Arcus' experience to develop new leasing opportunities for our customers and to further accelerating the growth of our business."
Existing customers, suppliers and other stakeholders can expect business as usual -but better – from Peacock. Services will be provided by the same dedicated staff, with the same personal touch, on a strong foundation for future growth and increasing offerings and services.
Nicola Palmer, Arcus partner and transaction lead, commented:
"Arcus has been evaluating the ISO tank container leasing market and actively considering targets in this space for a number of years. Specifically, we view the sector's resilience, growth prospects and strong infrastructure-like characteristics to be highly favourable. Peacock has a young, diversified fleet, a strong commercial and technical platform and an experienced management team. We look forward to working with Jesse and the team to deliver on our growth ambitions for Peacock."