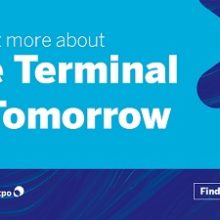 The two-day event will provide critical market analysis as well as helping traders, terminals, oil, chemical & renewable producers, ports, financial institutes, logistics providers, refineries and equipment suppliers prepare for an uncertain future.
2021 is set to be yet another turbulent year, with COVID-19 expected to have a significant impact on all aspects of the tank storage sector, including trade flows, prices and demand levels.
While the world may eventually return to 'normal', the decrease in oil demand as well as reduction in global emissions that have been seen over the past year have given us a glimpse into the next chapter and the highly anticipated energy transition.
The online event will feature key speakers including: Jorge Lanza, CEO at CLH; Marcel van de Kar, director New Energies at Vopak; Peter Van Wessel, VP commercial development at Oiltanking; and many more.
Day one will focus on how the tank storage sector is preparing for the energy transition, diversifying its portfolios and adapting for a carbon neutral future. Presentations will cover topics including hydrogen's role in the green deal, the potential of renewable diesel, growth of LNG, the impact of COVID-19 on oil markets and much more.
Day two will focus on safety and innovation within the tank storage sector, with expert speakers including: Maureen Wood, Head of the Major Accident Hazards Bureau (MAHB); Tijs Koerts, Operations Director for the European Process Safety Centre; and Nigel Cairns, Senior Risk Engineer at Aon Global Risk Consulting.
To book your two-day ticket visit www.stocexpo.com/en/digital-conference