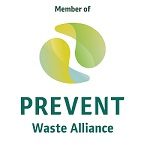 This will enable existing and new members, who have joined since the last event, to connect for the first time or continue ongoing dialogues to further strengthen their global presence.
In order to truly reflect the atmosphere of a physical event, online informal social networking sessions are organised daily thanks to a user-friendly platform for members and sponsors. In addition to these meetings, there will be live presentations, watched across 16 time zones, followed by Q&A topics pertinent to the flexitank industry, such as sustainability and recycling.
In order to drive the sustainability initiative forward, PBLA announced that it has recently been accepted as an official member of the PREVENT WASTE ALLIANCE (PWA), an innovative alliance that serves as a platform for exchange and international cooperation.
Furthermore, the PBLA is now officially a member also of the "Plastics Working Group", allowing its alliance to participate, exchange ideas and submit proposals to the secretariat.
PBLA members will also be able to learn from best practices of fellow working group members about recycling and disposal. PBLA president Jason Wright participates regularly in the multiple online networking sessions on circular economy, recycling solutions and extended producer responsibility. The aim is to gather information to share with PBLA members and partners at future conferences to drive a collective PBLA sustainability programme.
Initiated under the patronage of the German development minister Gerd Müller, the PWA was launched in May 2019. Organisations from the private sector, academia, civil society and public institutions jointly engage for a circular economy.
PBLA continues to expand its presence globally with specialist bulk liquid operators in 50 countries and is well on its way to being in 60 by the end of 2021, as planned.