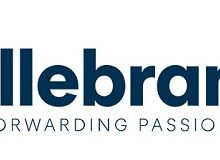 "VignoblExport enables Hillebrand to strengthen its small quantity logistics business, as well as accelerate our e-commerce activities" according to Cees van Gent, CEO and chairman of the executive board of Hillebrand. "VignoblExport's presence in main wine exporting countries, coupled with its unique service offering and advanced digital solutions to facilitate the shipment of small quantity orders for wines and other alcoholic beverages, makes it a perfect fit with the Hillebrand network and scope of services."
Hillebrand already offers small quantity logistics services to the alcoholic beverages industry. VignoblExport's strong market reputation, large customer base and unique service capabilities will strengthen Hillebrand's current offering and allow it to service end-consumers directly. With Hillebrand as new majority owner, VignoblExport is able to expand its operations to other countries by leveraging the extensive global Hillebrand network. Both companies will employ their expertise and resources to further expand the business on a global scale.
"Hillebrand offers a unique opportunity for VignoblExport to grow internationally and become a truly global player in small quantity logistics", explains Erwan Leteurtre, founder and CEO of VignoblExport. Erwan Leteurtre and his team look forward to join Hillebrand. "With its presence in over 90 countries, its vast experience in international logistics and its position as the global market leader in the forwarding, transport and logistics of alcoholic beverages and products adjacent to that, Hillebrand is the perfect partner to help us expand our business in and beyond the countries in which we are now present (i.e. France, Spain and Italy)."
Hillebrand continues to pursue its business plan objectives of growing both organically and through acquisitions, to expand its customer service and tailor-made solutions worldwide. "This acquisition displays our continued focus to improve our service offering (for our customers) and marks an important step in serving the growing e-commerce segment" concludes van Gent.
This acquisition adds to the M&A track record of Hillebrand in recent times, with Braid (UK), Royal Logistics (US) and 3W-Logistik (Germany).