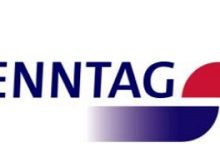 Christian Kohlpaintner, chief executive officer, Brenntag SE: "With our voluntary commitment to 100% green power by 2025, we have added another element to our ambitious sustainability targets for 2021 that we published in line with our latest sustainability report. Moving towards an operation entirely with renewable electricity is an important measure for our business to position us even more future-proof and responsible in terms of reducing CO2 emissions."
The RE100 initiative aims to unite the largest and most successful companies on the planet in their mission to move to 100% renewable electricity. This goal shall be achieved in its entirety by 2040. In the process, the initiative addresses, among other things, political and regulatory barriers, and stands up for a transparent system to create a level playing field for partners from the most diverse businesses and all regions of the world.
Sam Kimmins, head of RE100, The Climate Group: "I am delighted to welcome Brenntag to RE100. By committing to 100% renewable electricity by 2025, Brenntag joins over 300 of the world's leading businesses committed to driving market change. This sends a powerful message that renewable electricity makes good business sense."
Dirk Eckert, group sustainability manager at Brenntag: "I am very pleased that we are partnering with the RE100 initiative. We have earned the opportunity to be part of the initiative with our ambitious goal of using 100% renewable electricity by 2025. It is Brenntag's aspiration to play its part in accelerating the transition towards zero carbon grids, which ultimately benefit everyone."
In its recently published sustainability report, Brenntag stated that 15% of its electricity consumption in 2020 could already be sourced from renewable sources – a result that has had a proven positive impact on the Group's decline in CO2 emissions.
Learn more about Brenntag's sustainability goals and projects as well as the latest sustainability report here.