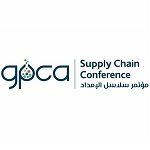 Senior executives from across the chemical and petrochemical value chain, logistics service providers and shipping operators urged industry leaders to capitalise on the lessons learned during the pandemic and act upon them in the future – from collaborating more closely with the regulators, their customers, and strategic partners, to driving better supply chain visibility, investing in digitalisation, building their workforce capabilities, and focusing on supply chain sustainability.
"The future will not be the moving of our products; it will be the moving of data which will help enable responsiveness and agility and drive customer centricity to stay competitive. However, we cannot achieve this by working in silos. The chemical industry is just one part of the supply chain and we must work together to build a more resilient future," Al-Katheeri added.
A recent GPCA survey confirms the insights shared by speakers. It found that chemical supply chain and operations have been the single most impacted business function within downstream organizations in the GCC in the past 15 months as a result of the Covid-19 pandemic. In the path to recovery, chemical companies must focus on supply chain digitalisation, sustainability, trade facilitation and regulatory engagement. Within these trends, carbon neutrality, Artificial Intelligence (AI) and Machine Learning (ML) will be the key segments to focus on and drive the highest impact on businesses' supply chains today, the survey found.
Dr. Abdulwahab Al-Sadoun, secretary general, GPCA, commented: "I was pleased to welcome the regional and global chemical industry to the virtual edition of the 12th GPCA Supply Chain Conference last week and gain first-hand insight into the challenges associated with the pandemic on their chemical supply chain and operations. The audience was left with a message of positivity on what's to come next and provided with a range of practical tips on how to address the uncertainty and any new crisis in the future. I hope delegates enjoyed attending the event and thank all our sponsors and partners for making this edition possible."
The 12th GPCA Supply Chain Conference was held under the theme 'Powering a resilient, responsive and agile supply chain', attracting over 1300 attendees from 450 companies in 62 countries.
To learn more, visit www.gpcasupplychain.com