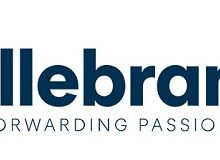 Hillebrand, the worlds' leading forwarding, transport and logistics provider to the alcoholic beverage industry, non-hazardous bulk liquids industry and other products that require special care, officially announces its acquisition of Unedecom, a leading Portuguese logistics service provider specialising in the transportation of non-hazardous bulk liquids and dry bulk products. The company offers a high quality end-to-end service offering to both regional and global customers.
"We are continuously looking for opportunities to further improve our global service offering for our customers" according to Cees van Gent, CEO and chairman of the executive board of Hillebrand. "Unedecom's strong market position in the Iberian region, coupled with its longstanding expertise and track record in handling non-hazardous bulk liquids, provides a unique opportunity to strengthen our teams and services."
With the acquisition of Braid in late 2020, Hillebrand established its position as the global market leader in non-hazardous bulk liquids logistics. The acquisition of Unedecom further demonstrates Hillebrand's continuous commitment to make investments that will strengthen its global network and end-to-end offering. In turn, Unedecom's team has found a logical partner in Hillebrand to expand its existing operations.
"By joining Hillebrand we can offer our staff and customers a unique opportunity for further growth", states Miguel van Uden, founder of Unedecom, who has built the company over the past 25 years. Catarina van Uden and Goncalo Correia de Sa, the current management, look forward to join Hillebrand. "Hillebrand represents the best in the business and shares a similar culture and mindset (as Unedecom) when it comes to serving customers. The ability for us to be part of Hillebrand and leverage its global network, products and services will allow us to both better serve and grow (with) our customer base."
This acquisition marks the second transaction in the last two months and adds to Hillebrand's M&A track record in the recent past with VignoblExport (France), Braid (United Kingdom), Royal Logistics (United States) and 3W-Logistik (Germany). "This acquisition is in line with our business plan objectives and further proves our continued ability to grow through acquisitions by focusing on creating more specialised, efficient and sustainable service solutions for our customers." concludes van Gent.