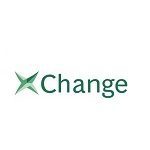 As a result TankContainerFinder.com founders Léon de Bruin and Arthur van de Hoeven will leave the company.
The acquisition, for an undisclosed sum, adds a substantial number of new members to Container xChange's client roster. Members can now buy, sell and lease every type of tank container and dry container in one location.
"TankContainerFinder.com generated more than US$40 million since it was founded in 2017 and is at the forefront of digitalisation in the growing tank container market," said Dr Johannes Schlingmeier, founder of Container xChange. "Our customers have been asking for tank containers for a while and after a few conversations it was clear that joining forces with TankContainerFinder.com made a lot of sense."
He went on to say that the acquisition will bring more transparency to a highly fragmented tank container market, enabling small and medium sized companies to remain competitive by simplifying operational transactions when buying, selling or leasing tank containers.