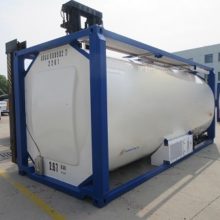 Until now, stabilised substances conforming to IMDG SP386 were exempt from refrigeration at temperatures up to 45degC.

When exposed to high ambient heat over a prolonged period polymerising substances carry the risk self-polymerising generating large amounts of heat.

A Hapag Lloyd advisory note stipulates acceptance of cargo with direct routing including inland pre-carriage/on-carriage. Any cargo with transhipments will be rejected, though this does not apply to cargo being transported in reefer containers.

The carrier also requires mandatory temperature control (reefer container) for all goods with a self-accelerating polymerising temperature (SAPT) equal to or below 65degC, and mandatory provision of date of product stabilisation (applying the chemical inhibitor) and shelf-life of chemical inhibitor. Again, this does not apply to cargo being transported in reefer containers.

Mediterranean Shipping Company is also reported to have introduced new restrictions on stabilised cargo; requiring that all stabilised or inhibited dangerous goods are carried in reefers.

The move reflects concerns that port congestion around the world is causing delays that may result in inhibitors becoming ineffective before the goods are delivered to the consignee, and potentially causing an onboard fire.

www.international-tank-container.org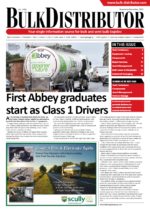 This article originally appeared in the November/December 2021 issue of Bulk Distributor.
view magazine