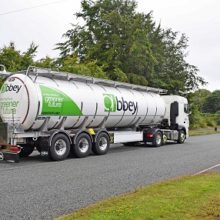 To support drivers looking to make the transition from Class 2 to Class 1 driving, Abbey launched an earn while you learn training programme earlier this year to make obtaining a Class 1 licence easier, and more convenient for drivers.

Achieving a Class 1 licence can be a costly and time-consuming endeavour, so the training programme Abbey delivers offers drivers a salaried position throughout the training and guarantees a Class 1 driving role with Abbey, on successful completion of the course.

From Abbey's first round of trainees, Russell Hall and Suzanne Chisnall have both started work at Abbey's Manchester depot in its liquids division, and Bradley Neild now works in its powders division from the depot in Middlewich.

Once qualified, drivers are supported by an experienced driver mentor for several months and they receive further in-cab and loading/unloading procedures training, gaining valuable experience in the specialist products Abbey carries.

Abbey says that since the course was launched, they have received a great deal of interest from Class 2 drivers keen to obtain their Class 1 licence, and thanks to the demand the course has generated, the company has increased the number of drivers they can train on each intake and have courses planned well into 2022.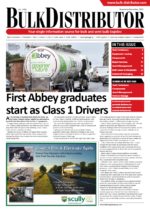 This article originally appeared in the November/December 2021 issue of Bulk Distributor.
view magazine