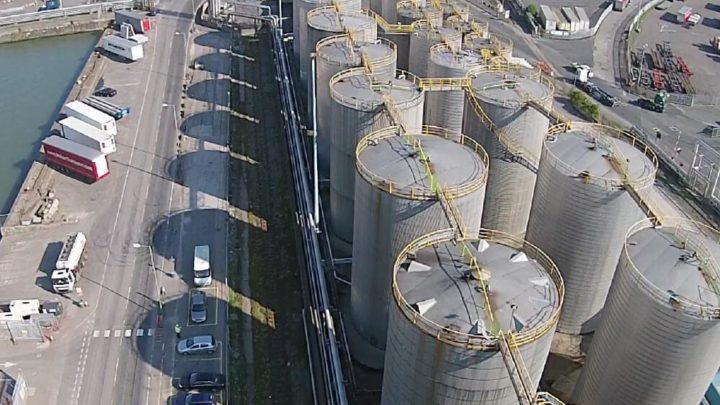 The bulk liquid storage specialist is now Halal certified at its Regent Road facility in Liverpool.
It has also successfully completed the accreditation process for FSSC 22000, the certification scheme for Food Safety Management Systems, for its Regent Road and Gladstone Dock sites.
The scheme uses international and independent standards such as ISO 22000 and ISO 9001 as well as technical food sector requirements.
Jo Winning, UM Terminals' Quality Planning & Performance Manager, said: "We are delighted to have secured both the Halal certification and the FSSC 22000 accreditation.
"It is important for our customers that we not only maintain our existing accreditations, but also look to add to them where appropriate.
"The process of gaining the Halal certification was in direct response to a request from a major existing customer to meet a new food storage requirement that they had.
"We had to undertake a considerable amount of training and worked closely with the Halal Food Authority to ensure that we were able to meet strict criteria."
Jo first joined UM Group in 2007 and later specialised in Quality Management.
Jo said: "It is essential that we have the best possible Quality Management systems in place and ensure that we have all the required accreditations and certifications governing the products that we store for our clients.
"It is a continual process of learning and auditing and, as with the case of the Halal certification, innovating where appropriate to meet new requirements of our customers.
"We can never rest on our laurels. A lot of the certifications need to be renewed on an annual basis. It is also not just about gaining the various accreditations – it is also about ensuring that our colleagues have the necessary training and development to be able to ensure that the various standards are adhered to. It is a real team effort."
Vic Brodrick, UM Terminals' Commercial Director, said: "As a business, we are committed to a continuous programme of investment to guarantee that UM Terminals is best placed to meet the needs of our customers today and tomorrow."
In addition to the new Halal certification and FSSC 22000, UM Terminals is ISO 9001:2015 accredited.
The company also holds various industry assurance schemes including UFAS (Universal Feed Assurance Scheme) and FIAS (Fertiliser Industry Assurance Scheme) . It is also COMAH accredited for terminals handling hazardous liquids.
UM Terminals operates out of 8 terminals, strategically located across the UK, handling over 40 different products.
It currently has a capacity of over 300,000 cubic metres of bulk liquid storage, but the plan is to grow this to over 400,000 cubic metres.
Product solutions include vegetable oils, industrial, food and feed, chemical, fertiliser, fuels, biofuels and base oils.
\The company, which employs 63 people, rebranded from UM Storage to UM Terminals last year to better reflect the range of services the company offers its clients. It is part of the UM Group which has a distinguished history stretching back almost 100 years.