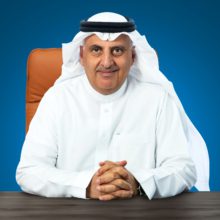 This year the event features a conference programme jam-packed with presentations, leadership insights, masterclasses and workshops. Leading industry speakers from the GCC, and globally, will look back on the essential role of Responsible Care® in equipping member companies with the tools needed to address the challenges of the pandemic and explore how the programme will help companies adapt to and thrive in the new normal.
Global industry leaders in attendance
Day one's welcome address will be delivered by Yousef Al-Benyan, vice chairman and CEO, SABIC, and chairman, GPCA, and other senior regional and global industry leaders.
While 2020 brought along a myriad of challenges for the chemical industry, it saw a significant improvement in companies' sustainability performance. As highlighted in a new report by GPCA, non-hazardous waste at GPCA member companies dropped by 27% in 2020 from the year before. Despite a 54% increase in production, non-hazardous disposal at GPCA member companies dropped by 50%, when compared to the seven-year average from 2013 to 2019. Wastewater discharges registered a substantial decrease against the same period (2013 to 2019), with a drop of 76%.
Gearing up for a new future
Dr. Abdulwahab Al-Sadoun, secretary general, GPCA, commented: "While the last year and a half has been far from easy, EHS&S leaders from the regional chemical industry have met the challenges head on and successfully leveraged Responsible Care® to support their operations, safeguard the safety of their employees, stay resilient and support the industry and the communities in which they operate.
"As we gear up for a future defined by ever more stringent environmental regulations and social imperatives, it is incumbent on industry leaders to empower their teams to transform and foster a culture of sustainability excellence."
Register for the conference here: https://gpcaresponsiblecare.com/