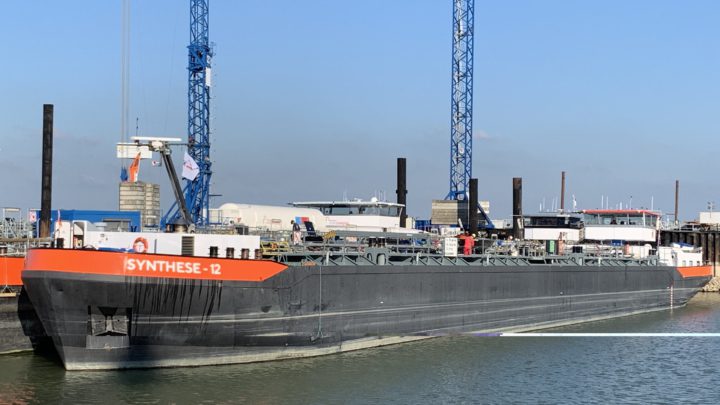 Its subsidiary, Wijgula, has now taken over the tanker named 'Frisia'. This enables HGK Shipping to strengthen its strategic focus on making special shipping space available in the liquid chemicals sector.

The vessel will operate along European inland waterways as the 'TMS Synthese 12' in future. Thanks to its optimised dimensions, the Synthese 12 will primarily be used on waterways with restricted access, particularly canals in Belgium, Germany, France and the Netherlands.

The vessel is 81.3 metres long and 10.24 metres wide and has six stainless steel tanks in all, which provide 1,863 cubic metres of cargo space. Its total payload capacity is 1,709 metric tonnes.

Norbert Meixner, managing director of Wijnhoff & Van Gulpen & Larsen B.V. (Wijgula) said: "Another benefit of this vessel is its ability to transport different liquid products, which can be conveyed in the duplex stainless steel tanks as alternating cargo."

"Thanks to purchasing this stainless steel tanker, which can be used in many different ways, we're continuing our strategic focus on having special shipping space for the benefit of our customers," says Steffen Bauer, CEO of HGK Shipping.

The stainless steel tanker was constructed in 2004 and comes from a Dutch shipyard. It has been equipped by HGK Liquid Shipping Luxembourg.