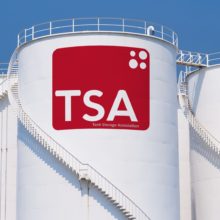 The Energy Transition Charter has been developed in conjunction with member organisations and is accompanied by strategic commitments to encourage leadership, innovation, skills development, promotion and engagement.
Peter Davidson, Executive Director of the Tank Storage Association, said: "The TSA and its members are committed to leading from the front in the journey to net zero. With efforts already underway, the Energy Transition Charter highlights the sector's ambitions to seize future opportunities. By working with regulators and other stakeholders to ensure an effective transition to alternative energy sources, and by supporting the development of future skills, guidance and standards necessary to safely manage changing processes and inventories, our sector is committed to playing its full part in the transformative journey ahead."
For an electronic copy of the Energy Transition Charter, click here.