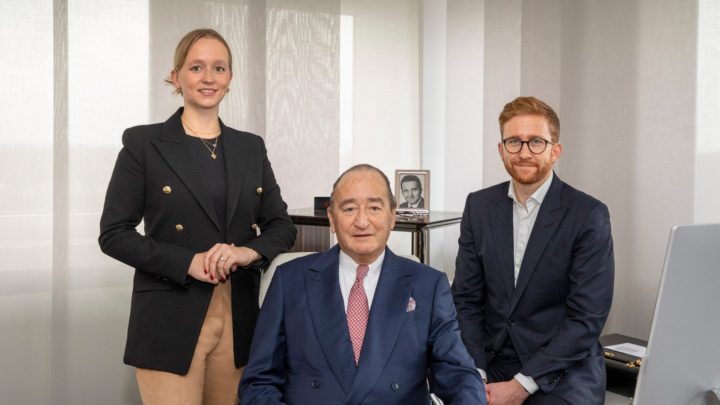 The Bremen-based family-owned company is settling its succession in the middle of a growth phase: the turnover of the group of companies with more than 2,300 employees worldwide is expected to exceed the 900 million euro mark in 2021, after 600 million euros in 2020.
A challenge for a family business
Jörg Conrad (CEO of the Leschaco Group) sees a central challenge for the management of the company in exactly this growth: "We want to remain a family-owned company with Hanseatic roots. This means that our course is defined by traditional and sustainable values. At the same time, we want to continue to grow our business internationally. Digitalisation is a key success factor for Leschaco. It is therefore no surprise that my son has been responsible for this area in our group of companies as Chief Digital Officer (CDO of the Leschaco Group) for several years".
Constantin Conrad prepared himself early on for the succession. He joined the company's management team in 2019.
In August 2021, Jörg Conrad handed over the majority of shares in the Leschaco Group to his children Constantin Conrad and Charlotte Palermo (HR Projects Manager at the Leschaco Group). Until then, Jörg Conrad was the sole owner of the Leschaco Group.
Constantin Conrad will gradually be prepared to take over the role as CEO from his father and Charlotte Palermo will continue to contribute to HR issues as an active partner and will increasingly take care of the development of the corporate culture. "The company culture is crucial to recruiting and retaining the best employees," Charlotte Palermo explains.
Long term future for a globalised world
These changes secure Leschaco's long-term future as a family business with clear structures. "It is our common goal to further develop the Group as a value-oriented family-owned company and to make it fit for the future in a globalised world," explains Constantin Conrad.
The Management Board will remain unchanged – Jörg Conrad and his son Constantin Conrad will continue to share the responsibility in the board with Sirka Hintze (CFO) and Oliver Oestreich (COO).
"The handover ensures the continuity of the company. Together, we also initiate strategically important projects in such a generational change. This will also provide reliability and causality for our employees, customers and partners," says Jörg Conrad.
Leschaco is one of the world's leading logistics companies for the chemical industry. Its portfolio includes integrated logistics services, sea and air freight transports, warehousing and contract logistics, tank container transports, intermodal transport as well as 4PL services and customised logistics requirements.