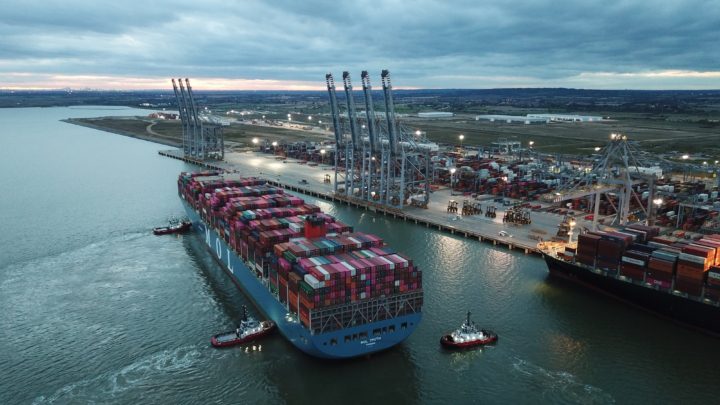 During the 12 month period, DP World's port-centric logistics hub at London Gateway saw a throughput of 1,804,871TEU, a 15per cent increase on the previous annual record set last year.  
At DP World Southampton, Britain's second-largest container terminal, throughput in the 12 month period was 1,871,081TEU, which contributed to a record combined UK total of 3,675,952TEU. 
DP World announced a £300m investment
DP World, which operates ports, terminals and logistics businesses on six continents–announced last year a further £300m investment in a new fourth berth at London DP Gateway on top of the ongoing £40m invested at Southampton. 
Globally, the company reported strong financial results for the six months to 30 June 2021, with EBITDA growing 18.2per cent year-on-year.
Ernst Schulze, chief executive of DP World in the UK, said: "These record UK numbers underline the fact that we have the capacity and capability to continue delivering first-class services for all existing customers whilst expanding customer choice by handling new sailings. 
"We also plan to continue our investment in rail interconnectivity at both hubs, easing congestion on the roads. Already, 30 percent of containers at the Port of Southampton are moved by rail –the highest proportion in the UK.
"We believe in the UK market and have the ambition and the resources to boost growth, support businesses, create jobs and improve living standards. By focusing on solving complex logistical challenges for our customers, we aim to be a partner in their business success, providing fast reliable and flexible links to international supply chains and markets."