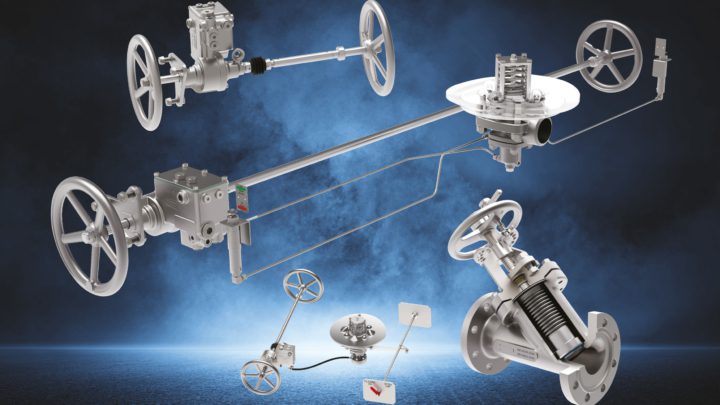 Building on the success of the existing rail liquid equipment line, the new range represents a substantial increase in corrosion resistance, flow rates and overall effectiveness.
The range includes a hydraulic bottom discharge valve; LPG bellows operated Y-valves; bottom discharge with hydraulic indicator, bottom discharge with mechanical indicator, hydraulic pump, bottom discharge and pump assembly.
One of the biggest advantages is that the equipment is manufactured from stainless steel – this improves corrosion resistance and ensures longevity while minimising down time and M&R costs.
The Y-valves have a lockable handle function for security and safety, are bellows operated and rated to an MAWP of 30 Bar (as are the bottom discharge valves) – which is comfortably higher than any other on the market, the company says. The Y-valves also offer significantly increased flow rates compared with other models due to the CFD optimised internal geometry.
Other features include: direct drive linkage; hydraulic indicators (mechanical indicators optional); 10kg lighter than conventional designs; anti-cavitation plate; increased flow rates; stainless steel construction; complete cargo compatibility; shear studs as standard; extra secure hydraulic sealing; designed for LPG market for high pressures up to 30 Bar.
Ashley Leach, technical sales engineer, said: "This equipment has been through extensive cycle testing over the past 12 months and we've also added a hydraulic vent valve to the range for specific customer requirements on the liquid tanks. We like to think years ahead, so (customers) know it will still be viable in 10 or even 20 years' time.
"Even though current regulations give an allowance of MAWP 25 Bar, our equipment is rated to 30 Bar, giving customers the reassurance that their equipment will not become obsolete as a result of future rule changes."
IBC low profile
Prior to this announcement Fort Vale introduced a new 2ins BSP low profile IBC relief valve to improve flow rates and sealing performance and in the process sets a new benchmark for comparable models on the market.
The valve is perfectly suited to IBC applications where flow rates and sealing are key to the performance of the equipment – especially when used on low pressure, static vessels. The low profile feature increases the flexibility of the valve when space is a limiting factor and gives high flow rates with regards to pressure, while the vacuum relief offers increased vessel protection.
The potential for damaging leaks is reduced by using conical and guided seating – this significantly improves valve re-seating after relieving pressure – and CFD optimised flow rates allows balanced flow areas within the geometry of the valve (reducing the potential for leaks), which maximises both pressure and vacuum flow rates.
A hexagonal shaped body allows for use of standard tooling to fit the valve to the pressure vessel, while a push button feature for vacuum function allows for manual venting and the integral spring design allows for greater flow rates.
An internal labyrinth feature and angled vent ports reduces rainwater ingress and potential contamination of the valve and Fortyt 'O' rings give excellent corrosion resistance against many chemicals.
An addition to the Twinact pressure vacuum relief valve range, the development of this valve was initially driven by enquiries from customers in the road tanker and IBC sectors.
New webshop
Global sales and marketing director Graham Blanchard commented: "With our state-of-the-art manufacturing facility we have total control over all processes from research and development, design, investment casting, pressing, forging, plasma and laser cutting, to assembly, testing and certification. This enables us to respond quickly to bespoke requests from interested clients."
Finally, a new online webshop went live late last year. The initial launch is for UK customers only, but this will soon be opened up to include European customers.
The site will feature a wide range of spare parts and accessories and give customers the ability to specify and order parts – safe in the knowledge that they come direct from the manufacturer.
The webshop can be accessed directly or users can go to Fort Vale's website and click on the shopping trolley icon at the top of the home page.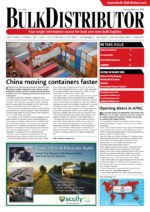 This article originally appeared in the January/February 2022 issue of Bulk Distributor.
view magazine