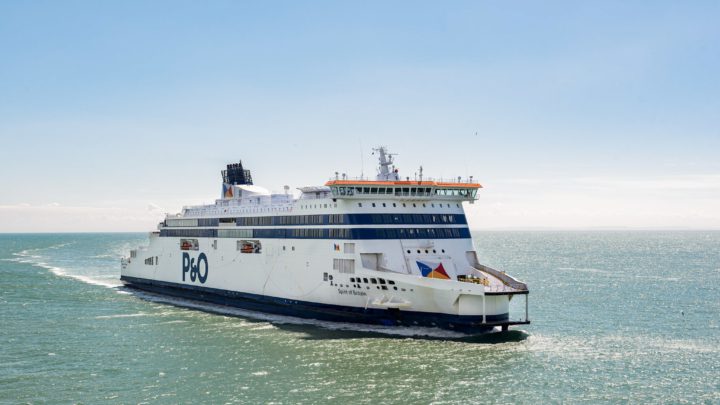 With the next set of border requirements, for cargo movements from Europe to the UK, introduced on 1st January 2022, P&O Ferries is introducing the new digital 'travel wallet' free of charge, to help hauliers navigate the pre-journey process and simplify the process for drivers checking-in at their ports.
The travel wallet allows customers to identify which documents are required for each movement based on the route and the cargo being shipped. It can also be used to verify the documents and then save the digital paperwork in the tool, generating one barcode that can be used by drivers at check-in, removing any language barriers and allowing drivers simply to scan and go.
The border requirements introduced in January last year led to reports of confusion across the industry on what declarations were required for each journey and incorrect paperwork being presented at port check-ins, which led to increased waiting times.
Reducing check-in times and queues
P&O Ferries believes the innovative new tool will help reduce check-in times and queues at ports significantly, estimating that it could reduce check-in times by up to 50%.
Peter Hebblethwaite, chief executive of P&O Ferries, said: "The new border regulations add complexity, time and cost to all areas of the process, but they are here to stay and will become business-as-usual over time.
"We believe it is up to everyone in the sector to do all they can to simplify the processes to make them as efficient as possible, and this is something P&O Ferries is committed to.
"One issue we have found at check-in is that drivers, who may not speak the local language at the port, are often not sure what paperwork they should have ready, which can lead to dozens of documents being passed to our employees to work through. We understand that this is difficult for the drivers, and we want to help in any way we can.
One umbrella barcode
"The travel wallet provides drivers with one umbrella barcode that we can scan in a matter of seconds, helping to reduce waiting times and queues for every vehicle that comes into our ports. It can also send customs status updates to users keeping them informed ahead of every step of the journey."
P&O Ferries is part of DP World, the leading provider of smart logistics solutions, helping trade flow across the globe. The travel wallet was created in partnership with CNS, a UK based technology solutions firm within the CARGOES Community arm of DP World.
The firm's safety and security declarations product is an HMRC compliant software platform designed to support both UK customs systems for processing declarations, CHIEF and CDS.
Matthew Bradley, managing director of CNS/CARGOES Community in the UK, said: "The travel wallet is a significant part of a suite of products that will make a big difference for the people dealing with the pre-travel paperwork as well as for the drivers, therefore we are absolutely thrilled our partners at P&O Ferries are offering it to their customers free of charge.
"It is a neutral solution that could be used by any ferry operator, and we hope it is adopted elsewhere in the market."