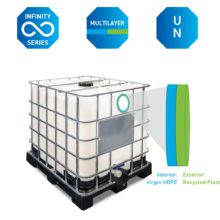 Mauser Packaging Solutions paved the way for the use of PCR in the industrial packaging industry with the introduction of one of the first UN-certified, monolayer, plastic drums made from 100% recycled resin more than seven years ago.
Continuing to expand its line of monolayer and multilayer drums and IBCs
Today, the company continues to expand its line of monolayer and multilayer drums and IBCs that support the circular economy and conserve natural resources. Through close collaboration with authorities, the International Confederation of Plastics Packaging Manufacturers (ICPP), and the International Confederation of Container Reconditioners (ICCR), Mauser Packaging Solutions helped successfully lobby the UN-Subcommittee of experts on the transport of dangerous goods to update UN model regulations to allow the use of PCR materials to produce the bottle of composite IBCs.
"We strive to be a positive example to our industry and are determined to increase awareness and adoption of sustainable products and services," said Mark Burgess, president, Mauser Packaging Solutions.
"This certification is a significant step forward toward the expanded use of recycled materials in the industrial packaging industry. Thank you to all of our industry partners who collaborated with us to make this happen."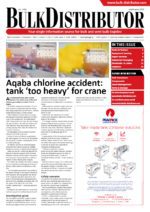 This article originally appeared in the July/August 2022 issue of Bulk Distributor.
view magazine