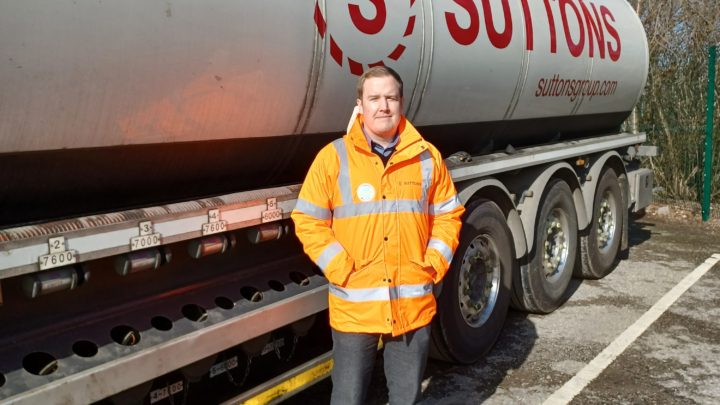 The fuels sector has been identified as a significant area of growth for the leading logistics provider and Nigel's appointment will support the development in this market.
With over 12 years' experience in the fuels sector, Nigel is strengthening an existing high performing team that has been very successful in growing Suttons' position in the fuels sector to date.
Nigel has extensive knowledge of the operation and industry, including expertise in creating and implementing growth strategies, as well as the day-to-day running of operations.
Focus on recruitment and training 
Suttons has a focus on recruitment and retaining a talented pool of drivers, which has given them the capacity to support its contract customers in turbulent times. This same capacity has also been highlighted as an advantage to Suttons' fuel sector customers who have reached out to them for additional support over the last 18 months.
Michael Cundy, managing director of Suttons Tankers, said: "We have an ambitious growth strategy and Nigel's experience within that sector strengthens our position. He has a strong focus on providing our customers with the highest levels of service and safety which align to our core values in the business."
Nigel Hughes said: "I am looking forward to growing the fuels sector within the tankers division and using my expertise to make strategic decisions to aid the growth of the business."