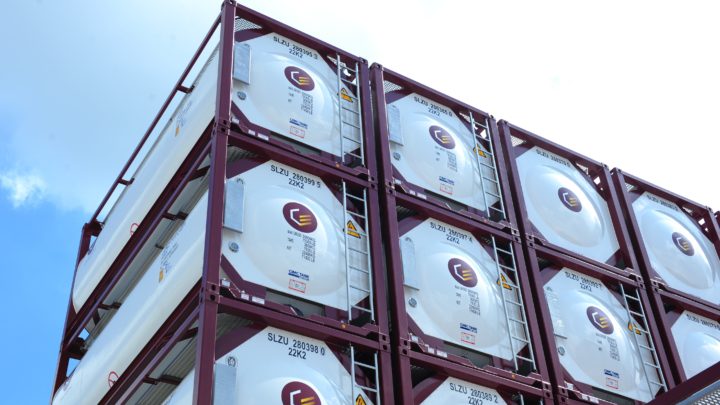 As with so many industries, the global tank container market slowed down considerably in 2020 due to the Covid-19 pandemic. This showed up in deflated 2020 production of new tanks at a total 35,000 units according to ITCO.
This is the lowest reported tank fleet growth and replacement since 2011, observes Frank Vaughan, CEO of CS Leasing, named as the fourth largest global tank container lessor in ITCO's latest 2022 market survey.
The ITCO report revealed that fleet growth rebounded in 2021 to 53,285 newbuild tanks, almost back to pre-pandemic levels. That is positive news, says Vaughan. However, he cautions that despite a strong demand environment, the market will see a number of challenges in 2022.
"Covid shutdowns caused significant supply chain disruption in many jurisdictions throughout 2021," he notes. "Commodity prices increased, further driving up the price of tank containers and all other container types. Tank prices and lead times increased steadily. Coupled with spiralling shipping rates and tight shipping capacity, customers have found it increasingly difficult to maintain inventories in key markets.
"This created difficult operating conditions for many of our customers and our focus remains to use our strengths to support their operations and growth plans."
Strong capital base
With a strong capital base and extensive experience in both the logistics and the wider container market, CS Leasing placed regular orders as prices and lead times went up in 2021, says Vaughan.
"We were therefore able to supply tanks consistently throughout the year, often ordered at attractive prices, allowing us to partner with our customer base to achieve their business goals," he explains.
However, industry challenges are set to continue into 2022, adds Tim May, CS Leasing COO, not least with the latest Covid outbreaks, lockdowns and geopolitical events. "Recently, nickel prices have increased in response to the escalating military action in the Ukraine, potentially increasing stainless steel prices with obvious impact for tank container production," he says.
"Through partnering with both vendors and customers, we have found ways to move new tanks to key markets including Europe, US and Asia and strive to maintain a rental-ready fleet in hub locations. We have already made significant orders for delivery throughout 2022 to enable continued expansion and work with customers to support their growth."
The challenging market conditions of the past few years have also contained some great growth opportunities, says Rick Reid, VP Americas. "In 2021 and 2022 we have successfully entered a number of new markets, including fuel providers in the Caribbean and aviation and navigation fuel consumers throughout the US, often delivering equipment designed and built to the customer's specific needs."
Bulking up
As noted by Reid, a key area of development, especially in the US and Australia, has been CS Leasing Equipment Services, which provides clients with bespoke options to design, build and deliver container solutions for their specific needs.
That extends beyond tank containers to the dry freight specials business for bulk commodities and specialist cargoes.
"Historically this has been centred in Australia, but we are increasingly seeing a global demand and now have customers throughout the Americas and Europe," says David Sprod, VP Australia.
CS Leasing works especially closely with the mining industry, now supplying many different container types that suit the specific product to be shipped, explains Sprod. That includes copper concentrate, iron ore, nickel concentrate, sulphur, magnetite, coal and cement.
"As with many of our container assets, there is a strong environmental push to design, operation and materials handling and many of these containers now have a dust free logistics loading process for bulk minerals, fertilisers and grains," notes Sprod. "We help our customers comply with increasing environmental regulations in various jurisdictions with a young fleet that is tested and certified to BK2 and IMDG requirements for safe transport of dangerous dry bulk cargo by road, rail or sea."
Responding to the evolving market
Aside from providing bespoke equipment to suit some of the world's most demanding bulk and specialist commodity supply chains, CS Leasing is also responding to the evolving market for equipment financing and ownership. That includes the increased demand for shipper owned containers and other flexible options to suit changing market circumstances, says May.
"We feel it's important to offer customers a number of different leasing options, including lease purchase and sale and leaseback transactions. These can be especially useful as some customers look to strengthen and grow their own fleets."
And last, but not least – people. "As we continue to grow our fleet and customer base, we have added resources to our technical, marketing and operations departments. We still have a lot of growth ahead of us and are actively looking for well qualified candidates who are excited about global logistics and want to join CS Leasing, one of the fastest growing companies in the industry, especially in Europe and Asia," concludes May.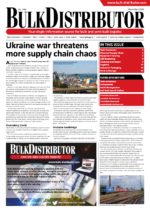 This article originally appeared in the March/April 2022 issue of Bulk Distributor.
view magazine