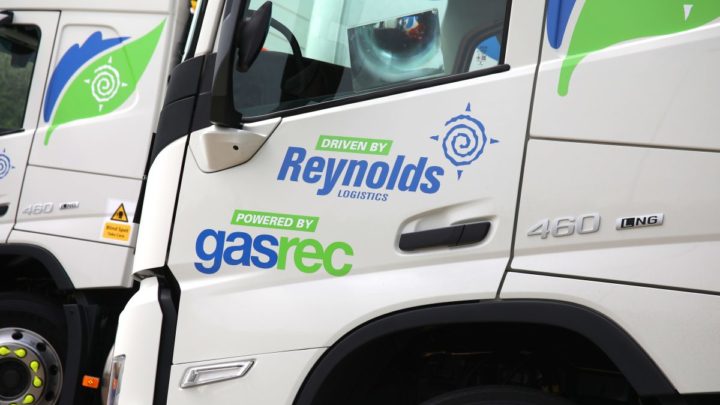 The deal sees Reynolds Logistics continue to collect biomethane from the Grain LNG (liquefied natural gas) terminal, on the Isle of Grain, and deliver to Gasrec's growing number of refuelling facilities around the UK.
Andrew Reynolds, CEO of Reynolds Logistics, says: "The relationship we have built with Gasrec over the past five years has gone from strength to strength, and this new contract is a testament to that.
"With the demand for biomethane as a transport fuel increasing significantly over the past two years, activity on the contract is busier than ever. Gasrec has some very ambitious plans in place, and with the new investment with bp secured, the future looks exciting."
25-30 loads of biomethane each week
Reynolds Logistics has taken delivery of two more ADR specified Volvo FM LNG 6×2 tractor units, taking the total amount of trucks working exclusively on the contract with Gasrec up to seven – with a further two FM LNG units to follow later in the year.
Paired with Gasrec's tri-axle cryogenic tanker fleet, the trucks are currently delivering between 25-30 loads of biomethane each week. That number will rise throughout 2022, with Gasrec planning to open a further three open-access refuelling sites, as well as several more private customer facilities, to meet the growing demand from operators transitioning away from diesel.
James Westcott, chief commercial officer at Gasrec, says: "Reynolds Logistics has proved a valuable, reliable and trustworthy partner for us over the past five years.
"Looking ahead, we have some very ambitious growth targets to deliver and we are confident we have the right logistics partner on-board to support us – and quite rightly with a modern fleet of biomethane-powered tractor units providing the bulk of the traction."