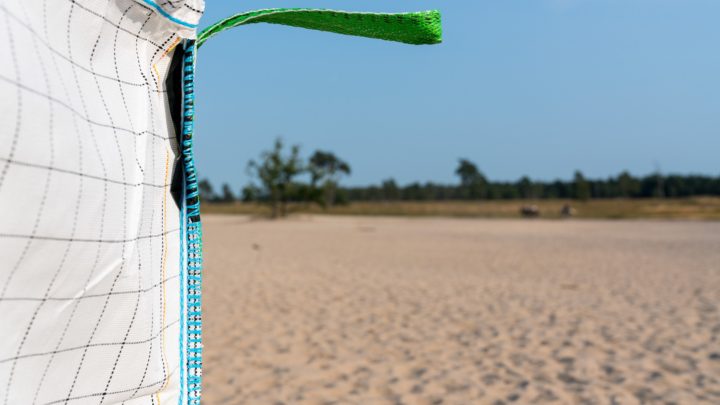 The Netherlands-headquartered packaging group has raised its ambition to reduce emissions from its value chain in line with a 1.5degC pathway.
This is in line with its public commitment to set a science-based target aligned with criteria defined by the Science Based Targets initiative (SBTi), a partnership between CDP, the United Nations Global Compact, World Resource Institute (WRI) and the World Wide Fund for Nature (WWF).
The targets will cover LC Packaging's full operations and include all sales offices and warehouses and its FIBC manufacturing sites in Bangladesh and South Africa. The company expects to submit its target(s) for validation no later than the second quarter of 2022.
The latest IPCC report has made clear that, to avoid the most significant effects of climate breakdown, the world must halve greenhouse gas emissions by 2030, achieve net-zero emissions by 2050 and halt global temperature rises to 1.5degC.
Lucas Lammers, LC Packaging's CEO, said: "Every country, company and individual must play its part. At LC Packaging we take our climate responsibility seriously. By setting science-based reduction targets, we can be sure our efforts are credible and ambitious enough the make a change. Not just for ourselves, but for the health and safety of future generations."
So far more than 1,100 companies worldwide have made commitments in line with the SBTi's 1.5degC Business Ambition.
Plastic pact
In addition, LC Packaging has joined the Plastic Pact Netherlands, thereby committing to help accelerate the transition to a Circular Economy so as to do more with less plastic.
In concrete terms, the company has set a number of targets to reach by 2025, such as ensuring all plastic products and packaging will be reusable where possible and appropriate, and in any case, 100 percent recyclable.
It will also using 20 percent less plastic compared to the reference year 2017, by avoiding unnecessary use, increased reuse, and alternatively, sustainable materials.
Effective recycling at least 70 percent of all single-use plastic products and packaging disposed of in the Netherlands is another target, as is using the highest possible amount of recycled plastics in all single-use plastic packaging and products, with an average of at least 35 percent per participating plastics-using company.
The use of plastic has grown exponentially over the past 50 years. Plastics are strong and contribute to the safety, durability, and quality of the packaged products. Plastic packaging also often delivers a lower CO2 emission than possible alternatives. However, the large-scale application has severe drawbacks, like the use of mostly fossil fuel based raw materials, the energy and emissions from plastic production, and a lack of collection and recycling.
LC Packaging is joining the Plastic Pact NL both as a statement of its own ambitions to address these challenges but also recognising that to make the Circular Economy work requires collaboration with others throughout the value chain.
Last year, LC Packaging's reusable FIBC solution was the winner of the Sustainability Award for Suppliers II Edition by Nestlé Portugal.
The award is an incentive that aims to share Nestlé's sustainability goals and the value of sharing with business partners and society.
With LC Packaging's closed-loop solution, Nestlé's factory in Avanca, Portugal, can reuse its big bags up to five times. By doing so, the amount of plastic waste in its operations has significantly decreased.
Paolo Fagnoni, managing director of Nestlé Portugal, commented: "Our suppliers are an integral part of our value chain and, therefore, we are proud to see the alignment that various companies from different sectors of activity have in favour of protecting the environment and sharing value throughout their chains production."
The reuse project arose in response to a challenge launched by the Avanca factory to develop a reusable version of its FIBCs with liners. The solution found by LC Packaging specialists allowed the change of the big bag design while maintaining production quality.
The change consisted of eliminating the inner lining layer in combination with a new bag emptying system. The end result was a bag that includes a double bottom layer with a special double deflation spout system. With this solution, the bags became fully reusable, and by allowing the FIBCs to be reused five times, Nestlé is contributing to the reduction in water consumption (8.8 litres per bag), energy (5.7kWh per bag) and CO2 emissions (7.4kg per kg of bag).
Future-proof
In South Africa, the company's FIBC production facility LC Shankar has recently moved to a custom-built production and distribution facility in Pietermaritzburg. The new facility has 10,000 sqm under roof and is part of a long-term strategy aimed at further expansion, increased output, and reverse integration. The production facility produces FIBCs for the chemical, mining, resins, agricultural and food sectors.
The new facility allows for raw material storage, production and finished goods warehousing all to take place on one site. LC Shankar has grown significantly over the past five years and needed more space for increased production as well as increased amounts of raw material and finished goods.
The facility holds over 400 tons of raw material (with capacity for another 200 tons), production capacity (cutting, printing, liner insertion and baling) for some 400 tons (current production is around 75,000 bags), and a finished goods warehouse with space for 1,000 pallets that can be doubled when narrow space racking is installed. Two automatic dock levers make unloading of containers quick and efficient while all deliveries and dispatches take place under cover.
The factory has been designed in an eco-friendly manner with food safe LED lighting installed all round, and natural ventilation in the production areas via a 'whirly bird' system. All toilets are fed with rainwater that is harvested and stored in 20 water storage tanks.
Diesel forklifts have been replaced with electric forklifts designed to operate in narrow spaces to reduce the carbon footprint and maximise storage solutions. An enclosed, climate-controlled printing room was built to ensure consistency of print regardless of extreme temperature fluctuations. A fireproof chemical storage room is nearing completion. Finally, a project to install an 'off grid' solar energy solution is under way.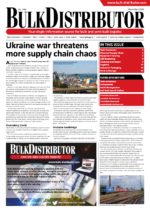 This article originally appeared in the March/April 2022 issue of Bulk Distributor.
view magazine