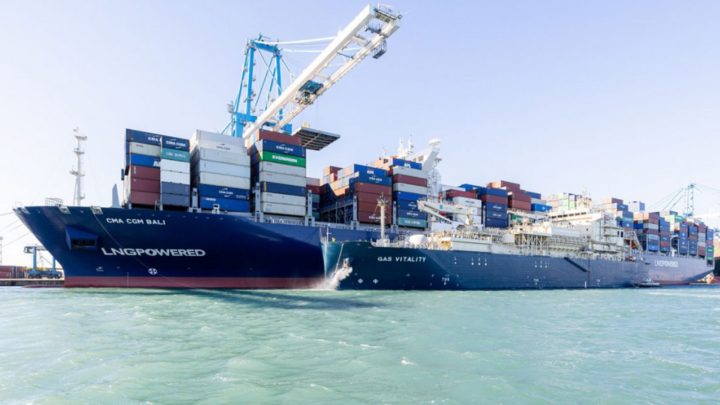 Liquefied natural gas (LNG) has for some time been seen as an important transition fuel along the road to decarbonisation.
This is particularly so in marine transport where industry stakeholders are desperate to push alternatives to bunker fuel, an especially noxious and polluting form of hydrocarbon energy.
Building shore-based fuelling infrastructure is expensive and long-winded, but already a number of small-scale solutions have come to light. ISO tank containers designed to carry LNG have been on the market for many years, although these are generally used simply to transport fuel from A to B, and sometimes to fill bunker tanks in smaller vessels, such as river barges.
However, one recent innovation is a jointly developed containerised LNG solution offered by Marine Service and Newport Shipping. An array of the tanks could be used to provide power directly to larger container ships while being stowed on board in a modified container stack.
In March, the partners received an approval in principle from Bureau Veritas (BV) for the 40ft ISO LNG Fuel Tank Container System which is suitable for LNG-fuelled newbuildings and retrofits of container vessels.
The LNG fuel tank container is a class approved Type C LNG fuel tank in accordance with the IGF-code and is based on the German TÜV certified IMDG Container. The capacity of the tank is 31 gross tonnes and about 33 cbm of LNG. The containers have a fail-safe dry quick coupling connection and are approved for loading in up to seven layers high stacks. The stainless-steel double-walled tank is also vacuum insulated and has up to 80 days holding time.
The concept consists of container stowage on free deck in a safe area. The LNG piping and venting system, and firefighting systems, are integrated in the container cell guides structure. The gas handling room is arranged adjacent to the container storage and separated from the tanks by a cofferdam and fire protection equipment, allowing the system to feed low pressure and high pressure fuel gas systems for all known 4-stroke and 2-stroke dual fuel engines. A full redundant control, alarm & monitoring system for remote system operation, gas and fire alarm with interface to ships' automation is part of the system.
Portability
Since LNG containers are portable, the total number of containers can be easily optimised according to the owners' requirements. The developers say that being simple and easy to install on board, when a ship is in port, the empty containers can be taken out and replaced by new filled ones.
Ingmar Loges, managing director of Newport Shipping, explains: "The global shipping industry faces unprecedented challenges as environmental regulations tighten. The shipping industry needs alternatives. The containerised LNG concept provides an answer to these challenges."
Marine Service develops several LNG fuel solutions including tank containers, which are an alternative to traditional LNG bunkering.
Newport Shipping is offering customers full retrofit services for Marine Service's LNG fuel tank container solutions at the 15 yards with which it works in co-operation. With flexible financing options and a quick delivery of turnkey LNG retrofit options the company expects that this will present itself an attractive option for clients in the near future.
"We are glad to have reached an approval in principle from BV for our containerised LNG as fuel solution. LNG is one of the most promising alternative fuels right now," said Christian Krämer, chairman of Marine Service GmbH.
Hamburg-based Marine Service is part of the family-owned Krämer Group, which also includes the shipping company Chemikalien Seetransport. The company was founded in 1958 as a marine engineering and consultancy company for the development and design of seagoing vessels, especially LNG carriers. Additionally, Marine Service designs, develops and commissions its own turnkey LNG fuel gas supply system for cruise vessels and other ships. It is already installed on board four cruise vessel newbuildings.
UK-registered Newport Shipping specialises in providing drydocking services for ship repair works, purchase and delivery of 'owners' extras', such as spare parts, and paint supply.
The group operates through a network of 15 shipyards with 38 docks capable of handling all vessel sizes and approximately 2,500 dockings annually across the Atlantic and Pacific trading zones.
On 1 March, Newport joined SEA-LNG, a multi-sector industry coalition established to demonstrate LNG's benefits as a viable marine fuel. The addition of Newport Shipping is reckoned to strengthen the operational skill base of SEA-LNG's membership across the LNG marine fuel value chain.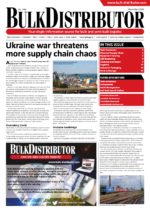 This article originally appeared in the March/April 2022 issue of Bulk Distributor.
view magazine