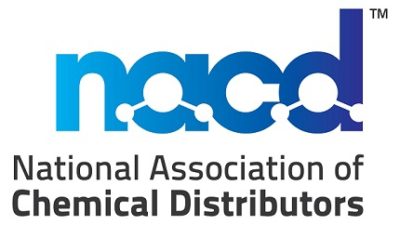 The hearing was called to gather comments on recent rail service problems and recovery efforts. Like so many freight rail customers, NACD members have been adversely impacted by a lack of adequate rail service, and this hearing is a welcomed step to bring further attention to rail service challenges.
"Inconsistent deliveries, extended transit times and other countless delays can have a massive impact on the ability of chemical distributors to provide essential materials to the industries that need them to make their products," NACD's Gibson said.
"This is particularly detrimental when dealing with public health industries such as water treatment and food processing. Because of the nature of certain chemicals such as chlorine, there are no alternative methods to ship, so distributors are 100 percent reliant on the railroads to provide consistent service. For other chemical products that do not absolutely need to be shipped by rail, trucking is not a viable option because of the severe hazardous materials driver capacity shortages that have occurred over the past two years and continue today."
Critical impact on company's operations
Hawkins, Inc., the largest bleach manufacturer in the Midwest, has in recent weeks experienced service problems that are having a critical impact on the company's operations. First, the company was notified by several suppliers that Union Pacific Railroad requested they reduce their outbound shipments by 10 to 30 percent. This has forced Hawkins to replace over two million pounds of materials through other avenues. Furthermore, transit times have increased 54 percent compared to the same period last year – an added five to 14 days on average depending upon the lane.
Gibson said: "Deteriorating rail service is a significant contributor to the severe supply chain problems American businesses and consumers have been facing in recent months and years. Hawkins, Inc. and other NACD members need reliable, efficient, and affordable rail service to run their businesses successfully and serve their customers.
"We look forward to working with the board to address the immediate service issues and to create a more favourable rail service environment for the thousands of customers who depend on this critical transportation mode to move products and our economy forward."