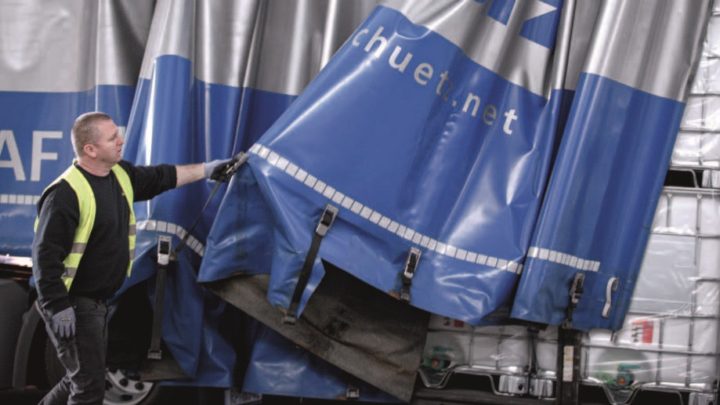 Many supply chains have been interrupted by the fighting, causing a widespread shortage of essentials.
Access to food, drinking water and medical care in the emergency shelters has become increasingly difficult; swift, unbureaucratic help is urgently needed on the ground.
SCHÜTZ is in close contact with an initiative launched by the Deutsche Gesellschaft für Internationale Zusammenarbeit (GIZ, German Society for International Cooperation), which has been advising Ukrainian municipalities on improving local governance and administration since 2016.
The organisation, which is highly regarded in Ukraine, continues to help local partners even under the present very difficult circumstances. A central focus of the organisation's work is on sourcing and coordinating critical aid supplies.
SCHÜTZ supports this initiative by providing IBCs to supply drinking water, and is donating every second IBC free of charge. The FSSC food standard containers are delivered to a distribution centre in Poland, where they are filled with drinking water and then shipped directly to the war zones in Ukraine.
A spokesperson for SCHÜTZ said: "We are very grateful to our staff and all those helping to deliver the IBCs for their commitment and dedication, which have enabled us to rapidly roll out the delivery of this urgently needed emergency aid!"