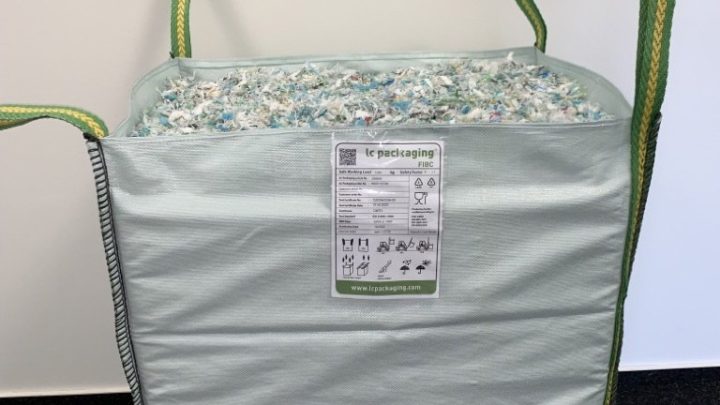 This has been achieved without having to increase the weight of the fabric, and the FIBCs remain as strong and safe as a bag from virgin material. The 30% can be achieved with both Post-Industrial recyclate (PIR) and Post-Consumer recyclate (PCR) materials.
30% rPP big bag
Over the past year LC Packaging has been working together with its key production partners on producing FIBCs with recycled content. Research, testing showed a need for investments in new machineries and adjusting the setup of existing machinery. With these investments and changes made they are now looking together with the production partners at obtaining external certification.
In today's market there is a limit of the amount of rPP available, and as of now not all production lines can produce rPP. Investments for future expansion of production capacity and finding new ways to obtain rPP material are high on the agenda.
Post-industrial vs post-consumer
In rPP material, we distinguish between rPP from post-industrial recyclate (PIR) and post-consumer recyclate (PCR). Post Industrial recyclate (PIR-rpp) is the recycling of material waste created during the manufacturing processes. In FIBC production we refer to this as process waste. This material is generally of better quality, and can be carefully sorted to get white colours. Post-consumer recyclate (PCR-rPP) is material that has been made from FIBCs that have been actually used, sorted, collected, cleaned and recycled into new rPP granules.
Many countries are introducing taxes and producer responsibility schemes. Post Industrial recyclate is considered to be recycled material for the purpose of the UK Plastic Packaging Tax but will not count for most other such schemes. Only FIBCs produced from post-consumer recyclate will count as real recycled material. Members of voluntary commitments such as the Plastic Pact also won't count this as recycled material.