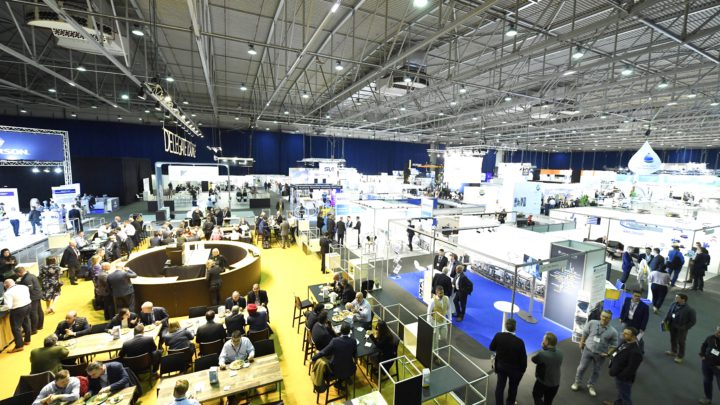 I am passionate about tackling gender bias in business. Having spent much of my career working in technology, pharma and healthcare, I found a new challenge in tank storage, an industry which I have since found a real affinity for.
As with a lot of long standing, large-scale sectors that involve a lot of infrastructure, the tank storage industry still has a long way to go when it comes to equality. While we've made progress, in general, men still tend to be thought of as the key decision makers, while women are seen more as business support, rather than instrumental to operations. Those few women in leadership roles have a great opportunity to change this by speaking up, setting an example and changing the rules and norms. That's what I hope to achieve with the panel at StocExpo.
What role do women play? 
At StocExpo this May, I will be encouraging the panel to engage in deep discussion around their individual views on gender and diversity and give recommendations on clear steps we can take as an industry for positive change.
I want to explore the differences between men and women and how those differences can be used to strengthen our organisations. I am speaking in general terms of course but, for example, women and men have different styles when it comes to people and task management, risk considerations, conflict resolution and negotiation, and these differences, indeed diversity, should be leveraged and utilized as strength and value added for the industry.
I also want to explore the gender pay gap and the impact this financial difference has on women, their education and career choices, and their ability to fully realize their professional potentials. We will also talk about the need for transparency and have a look at how the pandemic has set us back in some areas, but accelerated progress in others.
A future of change
The panel will also acknowledge the incredible progress that is being made already. I am optimistic that we, as a society, can close the wage gap within the next twenty years, with more and more women entering roles previously "reserved" for men, such as operations and engineering There is still a great deal of work to do, but the change is happening.
Attitudes have also changed. Importantly, the industry is more aware than ever that tangible and practical changes are essential, and that diversity is not just about gender, but also experience, background, race, ethnicity, age and disability.
We have an exciting decade ahead of us and for women there has never been a better time to enter into this industry and make your mark on the developments ahead.
World-leading expert speakers from a variety of fields will join Tess at StocExpo in Rotterdam this May. The event will also host more than 140 industry-leading exhibitors from across the world, many of whom will be launching new technologies and products or announcing company updates to the international audience.
For more information about StocExpo and to register to attend, exhibit or speak at the event, click here.