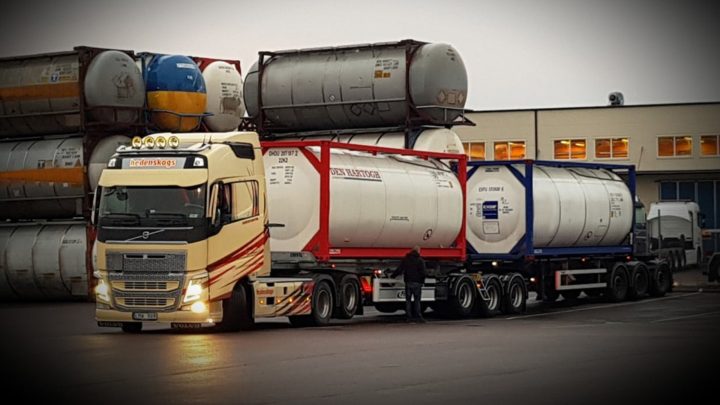 Two entities comprise the acquisition: Hedenskogs Akeri, a trucking operator; and Hedenskogs Tankeri, which provides cleaning and storage services. With this takeover Den Hartogh says it is adding a modern facility for tank container cleaning and storage, and a new office building to its assets.
Hedenskogs employs a staff of 13. The storage depot covers 10,000 sqm and accommodates 150-200 tank container units. Steam cleaning is performed on site under strict safety policies. The complete acquisition allows Den Hartogh to improve customer service and strengthen its local network. Fredrik Kimfors, general manager Nordics for Den Hartogh, said: "Den Hartogh Nordics is in an expansion phase and through the acquisition we are now also established in an exciting region with its own home base, with strong growth."
By combining efforts a common culture and matching market approach will be created, the logistics group reckons. The family culture of Hedenskogs with a clear focus on employees and safety is said to fit perfectly in Den Hartogh's way of working.
"The staff is the most important part of a company's success, and we have a fantastic staff. We aim to create good conditions for a future where all employees develop together with the company in a positive spirit," said departing owner Gabriella Hedenskog.
Den Hartogh is confident of increasing customer satisfaction by providing steam cleaning and storage on its own premises.
At the end of 2021, Den Hartogh announced a merger with the Korea-based MUTO group of companies as part of its ambition to grow in the Asia Pacific.
MUTO is one of the largest intra-APAC operators, with a fleet of around 2,500 tanks. The company also has offices in Thailand and Malaysia.
Hedenskogs is an independent family business established in 1934. Before Den Hartogh's acquisition it was run by Thomas & Gabriella Hedenskog.
Smart tank gears up
Den Hartogh recently reached another milestone, having equipped much of its isocyanate fleet is with telematics sensors.
Over the past 10 years the tank operator has installed telematics on its tank containers, turning them into monitored 'smart tanks'.
Peter Boodt, technical supervisor of Den Hartogh, explained: "Thanks to our innovative tank telematics solution we are able to monitor continuously our remote tank container fleet. Dedicated datacentres continuously receive, store and process sensor information including location information of the tanks.
"We are also able to add a broad variety of sensor information where temperature and pressure are best known. Optimal transport planning belongs to today's possibilities, because we are now aware of the temperature inside the tank and other sensor data. The more data we can share, the better informed our customer is."
Den Hartogh recognised in an early stage that just gathering data was not enough. Turning data into knowledge and sharing that knowledge with customers is key. Together the logistics provider and customer analyse the data and transform it into valuable insights, put it in the right perspective, add triggers, alarms and monitoring. Raising an alarm before a vital threshold is exceeded protects the fleet and the product, improving the customer's logistical challenges.
"Being one of the first global players in smart tank telematics gives a leading edge. It is great to see that our customers have embraced this innovation and that they relate smart tank telematics directly to Den Hartogh. Innovation drives change as the system processes a large amount of data. This enables Den Hartogh to be pro-active with our customers in case of deviations, which the system can automatically detect," said Nils van der Poel, IT project manager.
"We propel our customers forward to management by exception, as the system behind the telematics now takes care of many tedious tasks. It will improve safety, cargo quality and gives better insight into transport transparency. Not only does it improve customer satisfaction, but also quality of work of our employees."
Just-in-time information becomes available at a higher level, which is required in many forms of transport. Continuously knowing the status of the load during its entire journey, including its location improves both quality and efficiency. As a result customers can be more flexible and their control of their supply chain increases.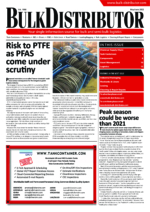 This article originally appeared in the May/June 2022 issue of Bulk Distributor.
view magazine