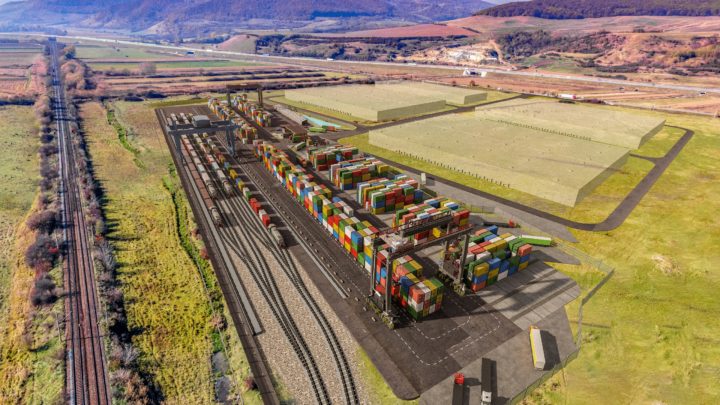 The state-of-the-art 82,000 sqm Aiud intermodal terminal will boast a static storage capacity of 3,000 TEU and generate approximately 30 direct job opportunities for the local workforce over the next five years.
Through its on-site connection to the electrified rail infrastructure, it will also help reduce transport costs and CO2 emissions through the shift from road to rail as well as through the reduced transit time for cargoes from factories at the industrial park to their final destination.
Decea, located in Alba county, is close to Cluj, Sibiu, Mures and Hunedoara, which have become vital industrial and trade hubs for the country. The region has had an historic issue with a lack of robust infrastructure linking the mountainous regions in the northeast with the rest of the country.
Businesses in this area will now have a fast direct connection within Europe to the Black Sea, North and Adriatic seas, while also having rail links to major hubs in Central Asia and China, enabling Romania to become a commercial hub for European trade eastward.
A logistics hub within easy reach
Cosmin Carstea, CEO of DP World Romania, said: "The benefits offered to the import and export supply chains will have a significant and positive impact across the country with the terminal offering efficient, robust and reliable trade routes across borders. The vast number of businesses in the area will now have a logistics hub within easy reach that will then enable the flow of trade across the globe."
The facility sits within Romania's industrial heartland, where 50 percent of the country's industrial GDP is sourced. It will provide exporters and importers in the wider area with direct access to major transport hubs through the A10 motorway and its own rail infrastructure on Romania's electrified rail network, which directly connects to major hubs across Europe.
Cosmin continued: "This new terminal is a big step in helping DP World become an end-to-end logistics provider in Romania by merging intermodal terminal operations with marine terminal operations, while also providing: warehouse logistics, rail & truck loading/unloading, stripping/stuffing, ambient & temperature-controlled warehouses, office spaces and truck yard parking."
DP World has owned and operated its Constanta terminal in the southeast of the country for 18 years and recently renewed its concession agreement with the Maritime Port Authority of Constanta for a further 30 years, running through until 2049. It is located on the edge of the Black Sea and offers barge connections to the River Danube.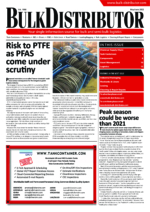 This article originally appeared in the May/June 2022 issue of Bulk Distributor.
view magazine