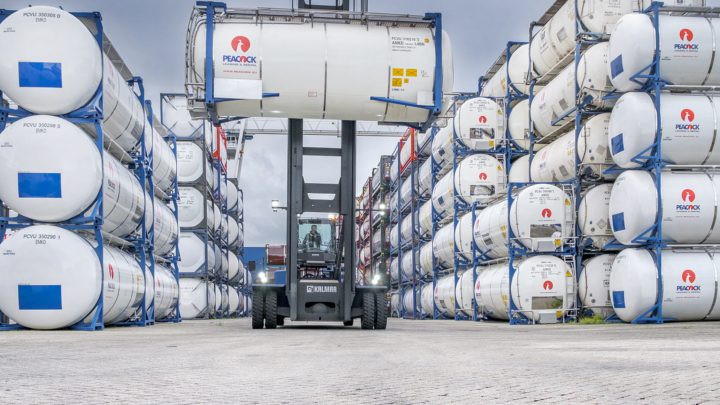 The SLL amendment, including specific sustainability terms advised and arranged by ING Bank's Singapore branch as sustainability co-ordinator, links Peacock's cost of finance to its environmental, social and governance (ESG) scorecard issued by EcoVadis.
Jesse Vermeijden, Peacock's group CEO, said the SLL is a first for the tank industry, and an important milestone for Peacock.
"Peacock takes a pro-active approach to sustainability, including, for example, spearheading the use of composite tank containers (which are lighter and better insulated and so reduce carbon intensity in use)," Vermeijden said. "We would like to thank our partners, ING Bank as well as our other lenders ABN AMRO Bank, Clifford Capital and TIAA, and shareholder Arcus for their support through this process, with which we reiterate our long-term commitment to sustainability and to promoting best practices in all aspects of our business and operations. This is our first sustainability-linked financial arrangement, but probably not the last."
Sustainability journey
The addition of Clifford Capital to Peacock's banking group is seen as a direct benefit resulting from its acquisition last year by Arcus Infrastructure Partners. This enabled an increase in Peacock's existing credit facility from US$200 million to $240 million, providing support to Peacock's growth ambitions and strengthening the group's international banking group.
Anju Abrol, ING's head of wholesale banking APAC, commented: "We are proud to act as sustainability co-ordinator for Peacock Container's first SLL. This is truly a landmark in Peacock's sustainability journey and demonstrates its strong commitment to a greener future. Sustainability is at the heart of what we do, and we continue to press full steam ahead to partner with like-minded companies, and create positive impact for the environment and the communities we are in."
Peacock's CFO Charles-Hadrien Lassalle added: "We are very pleased with Clifford Capital joining our facility. Its experience in the intermodal sector, commitment to sustainability and footprint in Asia make it an ideal partner for us. Alongside our other lenders, we are well set to support the expansion of our fleet, servicing our growing client base globally".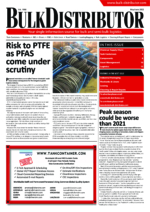 This article originally appeared in the May/June 2022 issue of Bulk Distributor.
view magazine