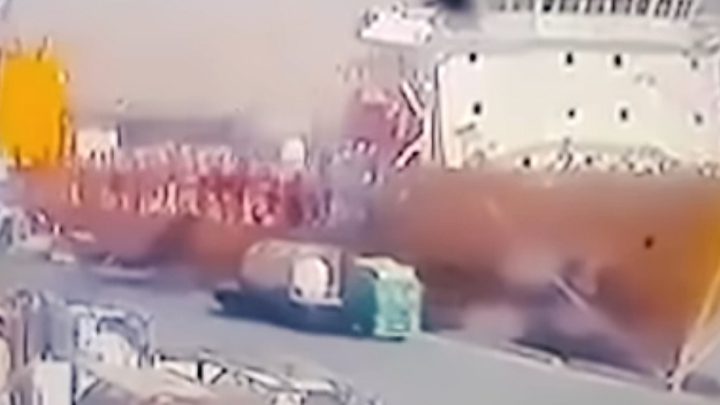 The incident happened on Monday 27 June as tank containers charged with chlorine gas were being loaded onto the MV Forest 6 at Port of Aqaba.
One tank fell from a considerable height crashing onto the vessel and releasing a cloud of what is presumed to be chlorine gas.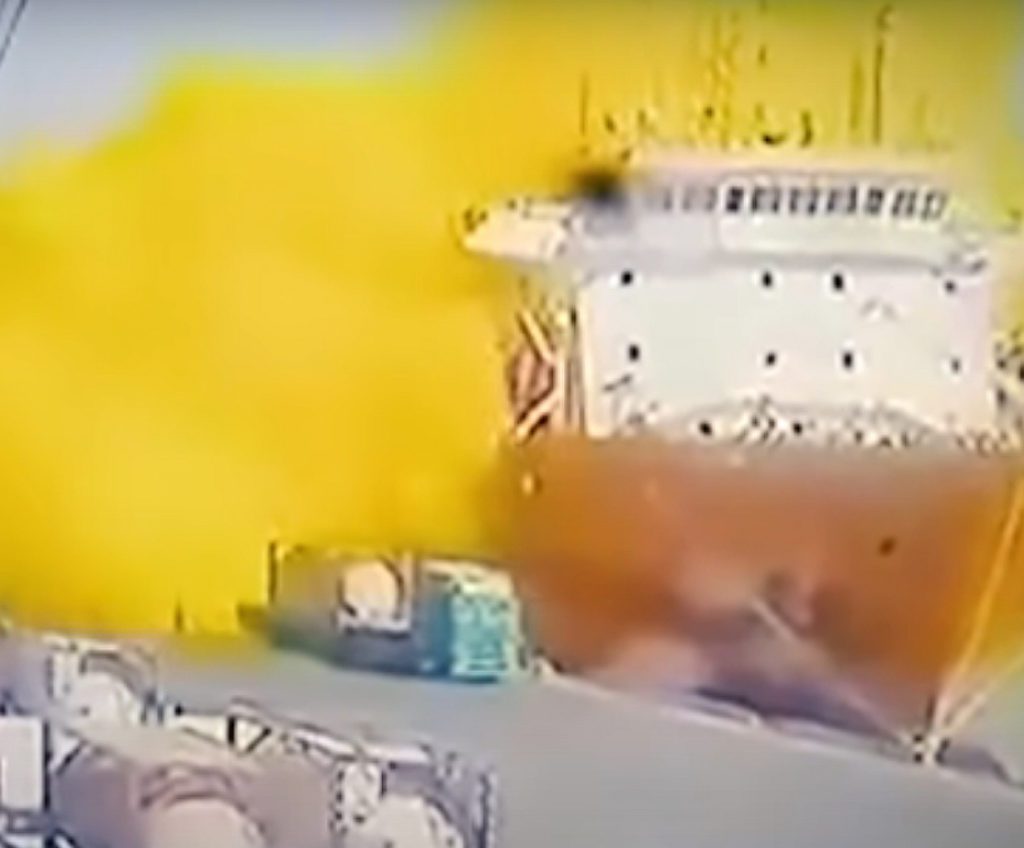 Images from CCTV show the moment when the tank dropped, followed by the gas release.
It is too early to determine the reasons for the catastrophe. However, one line of inquiry should be why a sling system under the crane hook was used to lift the tanks, rather than a container spreader; the latter being considered much safer for handling any type of container.
Bulk Distributor will provide updates to this story as and when we can.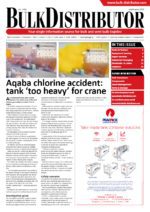 This article originally appeared in the July/August 2022 issue of Bulk Distributor.
view magazine