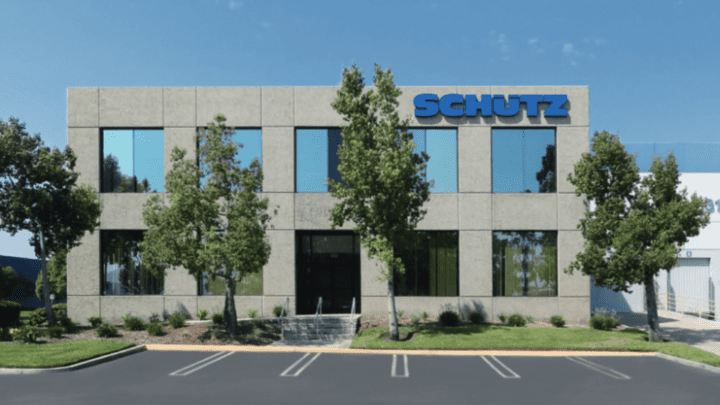 Now, the company has installed a state-of-the-art reconditioning facility at the production site in Fontana, California.
Short transport distances are one of the most basic factors that influence the economic efficiency and ecological performance of industrial packaging. This applies both to the delivery of new IBCs and drums as well as to the implementation of an efficient recycling system. With these aims in mind, SCS is expanding its range of services at the Fontana site.
Previously, only new SCHÜTZ packaging was manufactured at the state-of-the-art; now it is also the new regional hub for its IBC collection service on the West Coast.  
Substantial investment 
The site has been expanded for this new service with substantial investment in state-of-the-art environmental technology and the construction of a brand-new reconditioning plant.
The IBCs collected by the SCHÜTZ ticket service undergo a complex reconditioning process in Fontana in accordance with SCHÜTZ's globally standardised specifications, based on the highest environmental, safety and quality management standards.
By replacing the inner bottle and using original spare parts, emptied SCHÜTZ ECOBULKs are turned into reconditioned SCHÜTZ RECOBULKs, which fully correspond to new SCHÜTZ IBCs in terms of quality and safety.
The recyclate obtained from the old in-ner bottles is reused to produce new packaging components. The responsible recycling of used IBCs helps to conserve natural resources and it further improves the ecological footprint of our packaging.