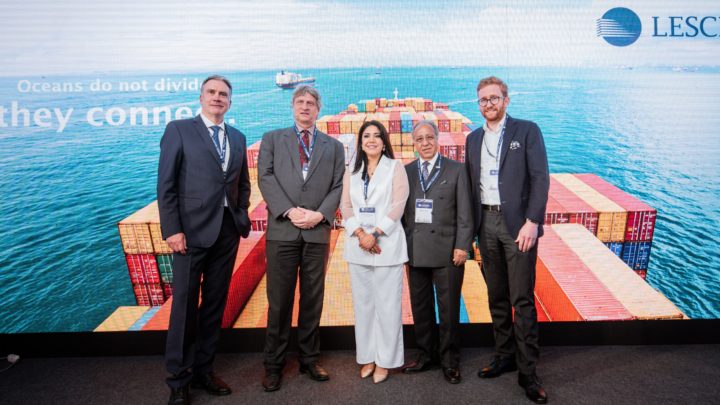 Cecilia Batallanos, managing director of Leschaco Peru S.A.C. welcomed all participants and emphasized in her opening speech that the integration of the new entity into the Leschaco Group has been successfully concluded.
Constantin Conrad, shareholder and CDO of Leschaco Group also gave a speech and assured the customers: "We are ready to grow our business in the Peruvian market by building trustful and long-standing relationships with our customers and business partners along the supply chain."
The importance of foreign investments 
The honorary speech was given by the German Embassy chargé dáffair a.i., Stefan Biedermann, who underlined the importance of foreign investments in Peru in times of political, economic and logistics turbulences.  
Leschaco successfully operates its own offices in Brazil, Chile and Mexico and it was only a matter of time before the company would further expand its 40-year presence in Latin America.  
The Peruvian market has shown significant and sustained growth over the last decade and is, therefore, one of a group of interesting countries worth investing in. When the opportunity arose to acquire its existing partner in Peru, the Leschaco Group acted to formalize the business and establish its own Peruvian subsidiary. 
The product portfolio in the Peruvian subsidiary includes integrated logistics services, ocean and air freight transportation, warehousing and contract logistics, tank container transportation, intermodal transportation, as well as 4PL services and customised logistics requirements.
On the occasion of the opening ceremony, the management from the Americas met in the same week for the first strategic meeting since the end of 2019, which was not possible as a result of the pandemic.