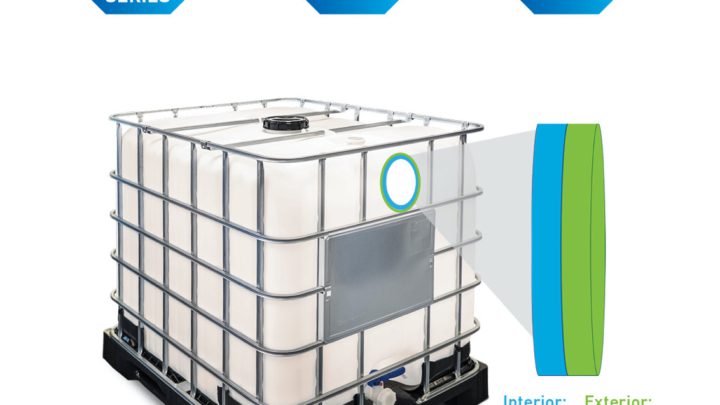 This was achieved with the introduction of one of the first UN-certified, monolayer, plastic drums made from 100 percent recycled resin.
Today, the company says it continues to set the standard and expand its line of monolayer and multilayer drums and IBCs that support the circular economy and conserve natural resources.
Now, Mauser has received UN-certification for its Infinity Series IBC, a composite unit with an inner receptacle made from PCR generated in-house called Recolene.
In collaboration with authorities, the International Confederation of Plastics Packaging Manufacturers (ICPP), and the International Confederation of Container Reconditioners (ICCR), Mauser helped to lobby successfully the UN-Subcommittee of Experts on the Transport of Dangerous Goods to update UN Model Regulations to allow the use of PCR materials to produce the bottle in composite IBCs.
"We strive to be a positive example to our industry and are determined to increase awareness and adoption of sustainable products and services," said Mark Burgess, Mauser's president. "This certification is a significant step forward toward the expanded use of recycled materials in the industrial packaging industry."
Sustainability in mind
Designed with sustainability in mind, the Infinity Series was the first non-UN composite IBC with an inner receptacle made from PCR materials. It demonstrates the advantages of Mauser's closed-loop recycling system and the benefits of cascading reuse and recycling concepts to an industrial packaging product.
The Infinity features a 2-layer bottle that contains a significant share of Recolene, generated from selected empty industrial packaging that has been collected via the Mauser collection programme, then shredded, washed, sorted by colour and extruded on-site at one of the company's six recycling centres.
This technology and closed loop process enables optimal recycling of PCR material resulting in a consistent, high quality PCR stream available in multiple colours including natural, blue and black. The Infinity Series IBC bottle boasts a 25 percent lower carbon footprint compared to a new bottle and supports the company's efforts to divert waste from landfills, decrease the consumption of raw materials and energy, and reduce emissions.
It offers the same benefits of reusability and recyclability as a standard composite IBC and is ideal for use in the chemical, paints and coatings, building products, petrochemical, and lubricant industries. The UN-certified Infinity is currently available in Central Europe only. However, the company continues to work towards approval and availability across its global network.
The Infinity Series is also part of a broader product line that includes mono-and multilayer plastic drums (open head and L-Ring), medical waste containers, plastic pails, tight head containers, and lube oil cans made from recycled resin.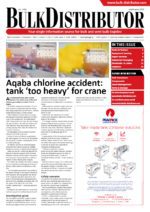 This article originally appeared in the July/August 2022 issue of Bulk Distributor.
view magazine