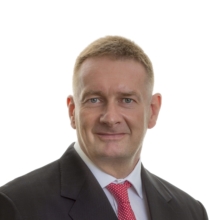 Even during the earliest days of the pandemic, demand for tank containers remained strong. Many of the products being shipped changed; there was, for example, a surge in demand for hand sanitiser, which required transporting vast amounts of raw materials. So, demand for the services of tank container operators, and by extension, those of tank leasing companies, held up well.
John Bannister, vice president of Tanks & Reefers at major leasing firm Seaco, confirms that the sector is still on a good footing.
"The tank market continues to be buoyant with demand for both depot and capex equipment remaining strong across all regions and all classes of tank type," he tells Bulk Distributor. "A steady rise in Capex OEC's (original equipment costs) from early 2021 has helped to push per diem rates up, drive demand for depot units and for the extension of existing leases."
Fleet utilisation has remained very positive this year, Bannister continues, and continues to improve. Seaco is finding increasing demand for depot stock across all regions. "We think this will continue throughout the year," he comments.
Slot squeeze
One much-reported downside to the rapid economic rebound from the pandemic is the squeeze on slot availability on container vessels and consequent upward pressure on ocean freight rates. This might impact much more on tank operators, but Bannister points out that, from a leasing perspective, limited space and higher freight rates have obviously made it "challenging" to preposition units to stock up cost effectively in demand locations.
"We have had to look at creative methods to get our equipment moved," he says. Nevertheless, "the fact that operators have not been able to move their empty equipment around as cost effectively has perhaps created more opportunities for leasing companies that had stock available in demand locations".
Seaco is, of course, the third largest global tank lessor. At 1 January 2022, the company's tank fleet stood at 42,000 units. The range available to customers is wide: standard tanks, baffle tanks, bulk powder, swapbodies, T20 & T22, specialised units, T50 gas and T75 cryogenic tanks.
But the company is not resting on its laurels. "We continue to invest across all tank asset classes from T11 to T75 as market demand dictates," says Bannister. Moreover, Seaco also has a "strong investment plan" for 2022. Specific customer requirements such as spill box lids, handrails or different valve set arrangements can be accommodated as needed. In consultation with customers Seaco can also assist in tank design, build and modification.
Middle East office
Further international expansion is also on the cards for Seaco. Most recently, the company opened a new Middle Eastern regional office in Dubai, UAE. Up until then, the Middle East region was covered from Seaco's office in Mumbai, India.
While the move entails the full asset range of the lessor, including dry freight and reefers, the significant regional importance of Seaco's tank container business was one of the drivers behind the relocation thanks to the hub's time zone and close proximity to customers.
"We see the Middle East as one of the key sectors for our tank leasing business and as such felt it important for us to strengthen our presence in this area by opening an office in Dubai," Bannister comments. "This should help us in terms of strengthening our customer support by responding quickly to their needs based on local knowledge."
Significant challenges remain for all sectors in the tank container value chain. But Seaco's large, diverse fleet and global presence looks set to continue prospering.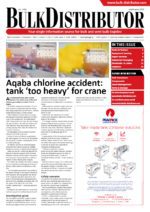 This article originally appeared in the July/August 2022 issue of Bulk Distributor.
view magazine