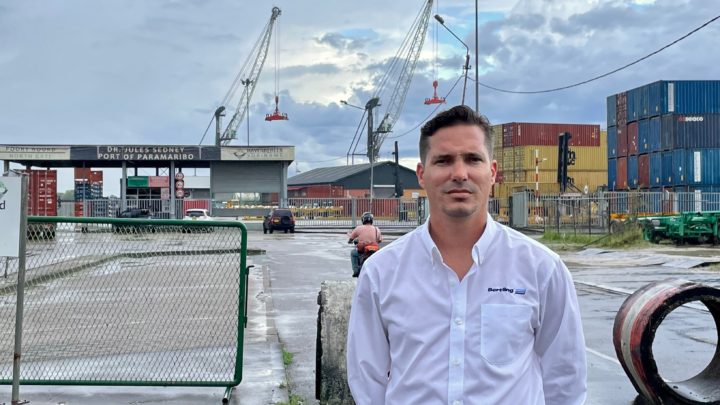 Bertling Logistics has been active in the Americas for many years with offices in transport hubs across North and South America.
The business focus in these countries lies in project logistics, resupply, trucking, and shipping/chartering services to, from, and within North and South America to the energy, mining, chemical, infrastructure and renewable sectors.
In the past years, Bertling reports they have seen increasing demand for mining logistics and mining resupply services also outside those countries in which they had an existing established presence – especially in central and northeastern South America.  
Increased demand in logistics 
Due to the increased demand for logistics services in Suriname and surrounding countries, Bertling has opened a new office to better serve its clients and enhance its presence and commitment to the region.  
The new Surinam office is a branch of our US firm, which will work closely with Bertling's Miami, Houston, and Dallas teams. 
By having an office in the country's capital, they envisage increased activity in Suriname by further extending their relationships with local transport companies and port operators and overseas clients.
Roberto Prado, who is involved in Berling Logistics' commercial activities in Suriname, met with potential and current business partners this week.  
Logistics and resupply services to Suriname 
"We consider Suriname as a country with high potential and growing demand for logistics services", says Colin MacIsaac, CEO of Bertling Logistics.  
"We have been operating mining and energy projects in the country for several years and are one of only logistics companies offering both project logistics and logistics resupply services to Suriname", MacIsaac continues.
"All business we operate in Suriname is conducted under the highest safety, sustainability, and environmental standards to protect the country's unique flora and fauna. We have partnered with "Friends of Green Suriname" to underpin our commitment to responsible logistics services to Suriname."