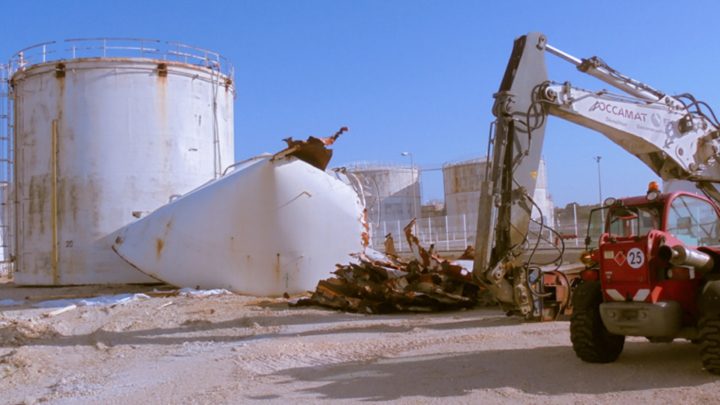 The company, which was recently bought by another Netherlands operator Koole Terminals, secured permit approval for a game-changing ISO tank storage platform at its Marseilles facility, so becoming the first location in the south of France to receive authorisation from DREAL (the regional directorates for the environment, planning and housing).
The Marseilles terminal's solid expertise in dangerous goods storage, including difficult-to-handle chemicals, was a big advantage in gaining the permit approval and Alkion sees this as a significant added-value to the project.
Alkion says the new platform is transformative for southern Europe and will propel Alkion into the European ISO tank market as one of the few companies able to offer this forward thinking, safe and sustainable liquid bulk storage solution.
Aurélien Jakalski, sales engineer and project developer at Alkion Terminal Marseille explained: "Such a platform does not exist in the south of Europe and it's a must have for all ISO tank users. It will lead to greater safety regarding the storage of dangerous goods, but also to several supply chain optimisations and decreased CO2 footprint due to multimodal solutions."
Parallel benefits
The key benefit of ISO tanks is that they are multimodal, Alkion said. This means they can be transported by truck, train and/or vessel without the cargo having to be discharged and reloaded when the transport mode is switched. This in itself increases the safety of logistics. It also increases flexibility for liquid bulk in addition to, or parallel with, tank storage.
The project involved co-operation with multiple stakeholders who were supportive and engaged throughout the process: Aix Marseille Provence Metropolis, DREAL, UMF (Union Maritime et Fluviale) and Via Marseille-Fos.
Construction starts
The crucial milestone of French government approval was granted in January. The execution phase began in May 2022 and Alkion is finalising the demolition of several old tanks to prepare the land for the construction of the tank container platform. The company expects to receive the first ISO tank in July 2023.
The new facility will offer 204 spaces for multiple product types: flammable (84 slots), toxic products (60 slots) and corrosive (60 slots). This allows Alkion to meet in full requests from customers who want to store liquid bulks (hazardous and non-hazardous) on a secure site, equipped with the right safety equipment and handled by trained people with many years of expertise.
An example of the supply chain optimisation enabled by ISO tanks will be the ability to use the platform for buffer stocks or slot need in instances such as a vessel cancellation or plant maintenance. The solution can be fully integrated into the global supply chain of Alkion's customers, giving them greater flexibility.
Current terminal customers will also be able take advantage of the flexibility that the new platform offers. And, by enabling the switch from trucks to trains, it will help customers to reduce significantly their CO2 emissions.
Alkion operates nine bulk liquid storage terminals, located in five European economies: France, Portugal, Spain, Italy and the Netherlands.
Koole move
In July Alkion's backers InfraVia and Coloured Finches sold Alkion to Koole Terminals BV. Alkion manages 1.2 million cbm of capacity with significant additional organic growth planned in biofuel and chemical products storage across its locations.
Rutger van Thiel, CEO of Alkion and partner at Coloured Finches commented: "This is a significant milestone in the journey of Alkion and is welcome news for everyone in the Alkion leadership team. Alkion will be joining a European leader in our industry, which will ensure continuity of service to our customers in our nine terminals and an exciting work environment for our teams. Under Koole ownership, Alkion will continue investing significantly in our locations in particular towards providing flexible storage solutions for our industrial clients and the energy transition and maintaining a high performing asset base from a health and safety perspective."
Athanasios Zoulovits, partner of InfraVia, added: "We have been extremely pleased to accompany Alkion from its inception in partnership with Coloured Finches over the past six years. Alkion has grown from one terminal in Amsterdam into one of the reference petrochemical storage providers in Western Europe. We are convinced that as part of Koole Terminals, Alkion, its clients and its people will continue this incredible journey of growth and excellence in bulk liquid storage."
The transaction expands Koole's position in storing chemicals and biofuels products, explained John Kraakman, Koole's CEO. "It is also in line with Koole's strategy of diversification in providing supply chain integrated solutions to its customers to facilitate the transition to a low carbon future. Furthermore, the acquisition will continue the company's international expansion and further cements its role as a leading European liquid bulk storage platform."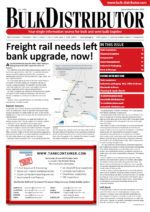 This article originally appeared in the September/October 2022 issue of Bulk Distributor.
view magazine