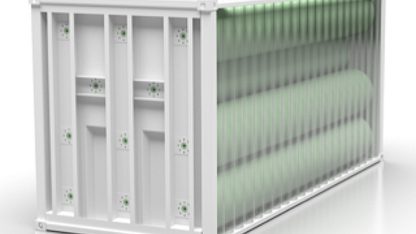 BD. How did MIMU fare during the global pandemic, and what are the prospects now that the most stringent restrictions are receding.
Steve Govers. As a young and small business, we were very concerned with the global situation at the time and surely worried about our company's future. Post pandemic we can now confidently say we are back on track and growing in our specialty niche market, mainly thanks to our existing customers who, despite facing difficult challenges themselves, never lost trust in us.
What is the current size of MIMU's leased tank fleet? Could you give a breakdown of capacities and type?
Our specialty chemical branch has grown the most over the past few years. Here we offer anything from T11s to T22s ranging in sizes from 12,000 litres to 32,000 litres. We also offer different types of lining, such as Sakaphen, Chemline, rubber, etc.
We recently also entered the hydrogen market by offering Multi Element Gas Containers. While the stainless-steel versions have been around for a while, we are now offering type IV Cylinders, built from a composite material. These type IV Cylinders have a MAWP of 350Bar. Our customers use them for transport and storage of hydrogen, but also as direct connection points to hydrogen fuelling stations.
Hydrogen containers will play a significant role in the future decarbonisation in Europe and globally, so we are very pleased to be part of that movement.
Do you have plans to expand the fleet much over the next few years?
Yes, our growth plans for the next five years are very ambitious and in order to reach these goals we understand that having the right partnerships in place with financiers and suppliers is vital. This is something we have been focusing in recent years.
The current owners/founders of MIMU Tank Leasing BV are also the managers and that is a benefit when it comes to decision making. We try to avoid too many layers in the organisation, and we are therefore able to provide feedback quickly. This also is true on the commercial side of the company.
Who are the principal customers, in terms of business type, for example, tank operators, shippers/BCOs, etc?
About 80 percent of our customer base is product manufacturers/shippers. This is due to the types of tanks that we offer. Though, we do get approached by operators from time to time when they have projects for which they require specialty tanks. In terms of demographic, it is still mainly India and Europe that offer the best opportunities for us, but more recently we have been working more and more with US-based companies.
How has fleet utilization held up so far this year?
The situation of early 2022 created a global imbalance in the supply chain. Which meant it was all-hands-on-deck for us. We spend most of our time assisting our existing customers solving their supply chain issues and handling enquiries. This is when we notice that the co-operation between tank lessors can be beneficial. Not every enquiry is a right fit for us, so it only makes sense that we share this with our friendly competitors. They will do the same for us when a more specialised tank is needed.
We are currently at 99 percent utilisation and are building additional tanks as we speak.
How does a company like MIMU cope as a smaller niche lessor? For example, economies of scale, rising raw material prices for tank manufacturing, high ocean freight rates, etc.
I believe that in many ways we benefited from being a smaller company with a management team that is also the asset owner during current climate. It has been far from easy, but from the earliest days we have been running the company as efficiently as possible, avoiding unnecessary expenses, and on a shoestring budget. This allowed us to survive the more difficult times during the pandemic.
It is correct that raw material prices have been rising significantly, which resulted in higher lease rates. The market took some time getting used to these new rates, but I feel that most of our customers understood that this correction was needed.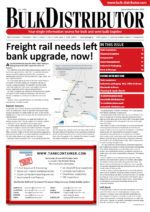 This article originally appeared in the September/October 2022 issue of Bulk Distributor.
view magazine