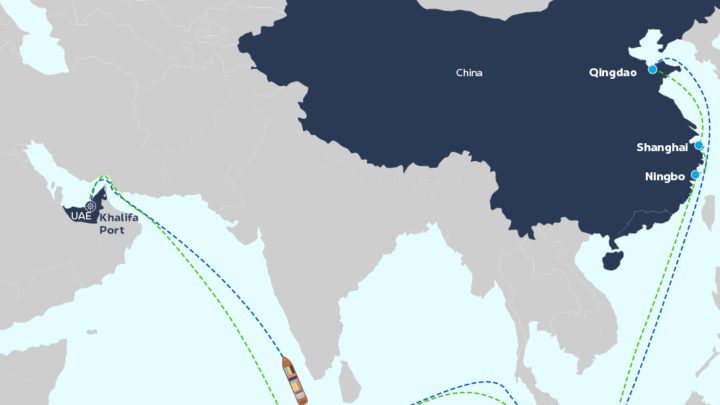 The monthly service will connect the Chinese ports of Shanghai, Qingdao and Ningbo directly with Khalifa Port in Abu Dhabi, opening an important new trade route.
It will be SAFEEN Feeders' first service to call in China, as the company continues to expand its global reach. Recently, SAFEEN Feeders announced it would support the new India East Coast Express 2 service, which links Singapore, Colombo in Sri Lanka and Chennai, India.
China is among the UAE's top commercial partners, with bilateral commerce between China and the UAE exceeding US$75.6 billion in 2021. Additionally, around 6,000 Chinese businesses currently operate in the UAE, with a sizable Chinese population working primarily in the infrastructure and energy sectors.
An important market for the UAE
Captain Ammar Mubarak Al Shaiba, acting CEO – Maritime Cluster and SAFEEN Group, AD Ports Group, said: "The launch of a new service to China, which is one of the most important markets for the UAE, reflects our global vision for the expansion of maritime services. AD Ports Group has the vessels and expertise to support new trade routes for our customers, and we will continue to enhance our capacity and portfolio of services."
"China-UAE trade is predicted to continue to grow significantly over the coming period, and this monthly service will support faster delivery times and provide greater efficiency." 
For more information, see here.