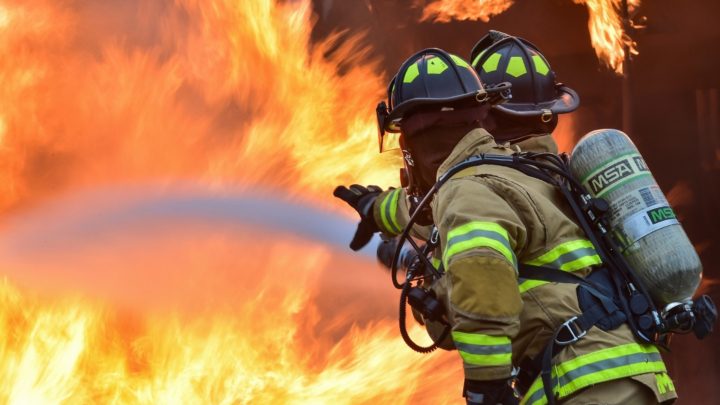 Major incidents caused by explosive materials at storage facilities are relatively uncommon in the UK, though catastrophic incidents elsewhere – Tianjin in 2015, Beirut in 2020, and more recently the tragic event in Chittagong – sadly and inevitably attract substantial attention.
However, less startling incidents, together with near miss events, deserve greater publicity in a congested supply chain world, as they each may have the potential to be just as damaging.
Whether located in port areas or inland, warehouses are a fundamental component of the global supply chain; be it short or long-term cargo storage, modal interchange or to facilitate added value activities such as re-work or co-packing.
Arguably, warehouses have become increasingly important nodes, as just in time supply chain models are being adjusted with a more conservative approach to longer-term inventory storage. Some operators will have been forced to demonstrate agility over the past two years, perhaps embarking on new or increased warehouse capacity requirements to meet evolving business needs. Those exploring dynamic warehousing options however, should not be complacent and develop an understanding of the associated risks.
TT Brief guidance documents
As part of its series of TT Brief guidance documents the insurer has identified key risks, providing succinct visually led guidance to mitigate identified risks in establishing or choosing a warehouse as well as its operation. Targeted at the operational workforce, these documents seek to provide pithy messaging to support toolbox talks and good operational practices.
Initial practical considerations for establishing a warehouse will inevitably relate to location, proximity to transport networks, size, availability of labour and rental prices and/or land costs. The first and most important decision will be whether to own or lease the property. There will likely be considerable differences in responsibilities – and therefore liabilities to maintain and repair the warehouse – resting on this decision. When entering any contract, it is critical to understand your obligations fully to mitigate risk.
A consideration of growing importance is that of climate change, risk of exposure to weather related losses and likelihood of flooding. For instance, roof and drainage systems being capable to withstand the ever more severe downpours being experienced in many regions. The associated losses of such incidents can be far reaching; water is unforgiving and has the ability to penetrate and damage just about any area or commodity. Flood water is inevitably dirty, which increases the likelihood of damage. Additionally, in many cases where local sewers have been flooded the water can be unsanitary which further elevates the seriousness of the damage and the risk to health.
Perhaps a less obvious consideration might be the activities of other storage units or facilities adjacent to the intended operation. Are there contamination risks or risks associated with incompatible cargoes to take into account?
Insurance may provide a degree of protection; studies have shown that there can, however, be a significant difference between an insured loss and the full economic loss, the latter including various indirect costs, such as lost management time and reputational damage. It is imperative that your insurer has a sound understanding of your operational activities, your property, what cargo you are storing, what equipment is on site at any given time and a reasonable valuation of it all.
Security
With regard to warehouse security, there are some obvious physical measures such as perimeter fences, CCTV and barriers; however, effective security measures also include procedural aspects, such as ensuring due diligence when hiring personnel, issuing security badges, issuing company uniform and information security. There is no one-size-fits-all solution to warehouse security and much will depend on the cargoes being stored and the frequency of cargo movements.
Industry statistics illustrate an uncomfortable number of bodily injuries sustained in the warehouse environment. There are many moving components in play and the advent of automation introduces complex safety challenges. For example, according to statistics from the UK's Health and Safety Executive, approximately 28,000 workers in the country sustain non-fatal injuries at work each year. Slip, trip and fall incidents account for 32 percent of these injuries and being struck by a moving or falling object accounts for 11 percent.
The average annual rate of fatal injury in the transport and storage sector is around twice the average rate across all other industries. Creating a safe and secure environment can not only reduce the risk of injury to staff but also reduce cargo damage and its impact on profitability.
Sustaining safety
Control of personnel, as well as visitors and contractors, is a fundamental step to sustaining safety. Understanding who is on site, when and why, restricting access to areas where they do not need to be, and ensuring adequate induction training is provided, will all assist in mitigating risk. Segregating people and handling equipment effectively is another important challenge in operational zones.
Finally, warehouse fires are among the more significant claims in terms of both cost and operational impact. The primary causes of warehouse fires include electrical failures or malfunction, hot works, maintenance related issues and poor enforcement of no smoking policies. Many incidents can be avoided entirely by periodic risk assessment, effective maintenance and training, enforcement of policy and good housekeeping. Due diligence relating to the cargo being stored and understanding the potential risks they present is vital.
TT would also like to alert those involved in warehousing and storage to the recently published 'Warehousing Whitepaper: Storage and handling of Dangerous goods in preparation for, or after, sea-transport', issued by four industry organisations: ICHCA International, IVODGA, National Cargo Bureau and World Shipping Council.
This whitepaper valuably seeks to bridge any gaps between international regulations and local practices and sets out detailed good practice guidance for all those involved in handling and storage of dangerous goods that are at rest in transit, somewhere between the point of origin and the intended destination, typically in a port area.
The Dangerous Goods Warehousing White Paper
In a world where significant volumes of Dangerous Goods are transported internationally – generally understood to be in the region of 10 percent of all packaged goods, with an estimated additional 5 percent reflecting the murky criminal underbelly of misdeclared cargo – the reality is that the interchange between different modes of transport necessarily involves periods of storage.
The Dangerous Goods Warehousing White Paper, and its accompanying Checklist, detail the risks involved in storing and handling dangerous goods and, importantly the measures to be taken in containing them. Topics covered include: competency and training of workforces; property construction; fire protection; security equipment and protocols and emergency response procedures. It is intended as a practical guide to systematic and documentable processes for those managing and operating storage facilities to ensure on-going safety but also that incidents are containable if they arise.
Clearly, it is important for ports, terminals and logistics operators to be fully versed in local and national regulations in respect of all operational aspects. Since these entities are also necessarily dependent on complete and accurate Dangerous Goods declarations, thorough risk assessments need to take the presence of such goods as a primary concern. This will include ensuring that all neighbouring stakeholders (such as operators, emergency responders, enforcement agencies etc) are appropriately equipped and trained for any eventuality.
Naturally, in all communities where warehouses and storage facilities are located there are reciprocal responsibilities – each potentially presenting risk as well as vulnerability.
TT Briefs are available for download from the insurer's website.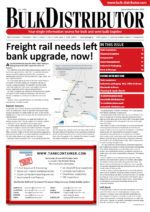 This article originally appeared in the September/October 2022 issue of Bulk Distributor.
view magazine