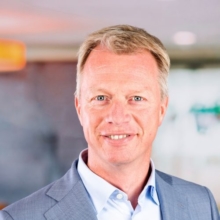 "Erik is a proven leader with extensive international experience in asset leasing and associated services," said Thomas A. Ellman, Executive Vice President and Chief Financial Officer of GATX. "We are confident that Erik is the ideal person to build on Trifleet's successes and guide Trifleet in its next phase of growth."
Mr. Henstra brings a wealth of experience in working with international customers and an entrepreneurial spirit to build sustainable business models jointly with customers and suppliers. During his tenure at LeasePlan, Mr. Henstra held various senior roles in finance, commerce and operations, including serving as managing director of LeasePlan The Netherlands.
Mr. Henstra holds a bachelor's degree in business administration from Nyenrode Business University and a master's in economics from the University of Groningen, and he completed a post-master in controlling at the Vrije Universiteit Amsterdam.
"I am excited and feel privileged to build upon the success of Trifleet," Mr. Henstra said. "This success in combination with a strong and supportive shareholder will allow Trifleet to continue to service its customers at the highest levels and to push for growth in a sustainable way."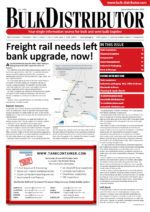 This article originally appeared in the September/October 2022 issue of Bulk Distributor.
view magazine