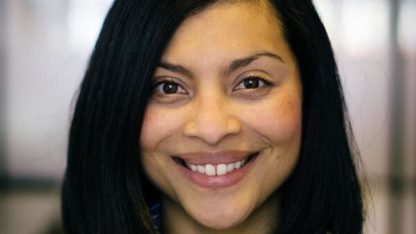 The accolade honours female supply chain leaders and executives whose accomplishments, mentorship, and examples set a foundation for women at all levels of a company's supply chain network.
As Xeneta's CMO, Barrios leads the company's marketing and customer success teams. She joined the company in 2015 with nearly twenty years of experience in B2B tech product marketing and management, demand generation, enterprise sales, and PR/communication experience from various software industries.
Recognised and credible leader
She has positioned Xeneta as a recognised and credible leader in the ocean and air freight industry and transitioned the company from a start-up to a scale-up through three funding rounds.
Barrios is responsible for cultivating the company's and product's unique value proposition and messaging strategy and spearheading a strategic shift to an enterprise go-to-market motion. The company counts hundreds of the world's largest brands on its customer roster, including Electrolux, Unilever, Nestle, Zebra Technologies, Thyssenkrupp, Volvo, General Mills, Proctor & Gamble, and John Deere.
"I am honoured to be recognised for this award. Before I began working with Xeneta, the industry wasn't as diverse as it is now. Together with my team and the rest of the company, we have been breaking that mould, and have significantly grown Xeneta's female employee base," says Barrios.
"We are proud of that for what it represents in the supply chain and freight tech industry. Xeneta's trusted reputation in logistics continues to grow."
If you cannot measure it, you cannot improve it
Xeneta is the creator of the world's largest ocean and air freight benchmarking and market analytics platform. Xeneta believes there is an untapped potential for everyone in the shipping industry to systematically learn from individual and collective efforts.
Barrios said: "If you cannot measure it, you cannot improve it. This is true for both the supply chain and the people within it."
Founded in 2019, the Women in Supply Chain award recognises individuals from software and service providers, consultancies and academia, trucking and transportation firms, professional development agencies, sourcing and procurement divisions, and more, who have helped supply chain clients and the supply chain community at large prepare to meet many of today's—and tomorrow's—challenges.
Women occupy just 21% of VP and senior director supply chain roles
Supply and demand chain executive editor-in-chief of Supply & Demand Chain Executive and Food Logistics Marina Mayer said: "I was envisioning a long road ahead in getting the supply chain industry educated enough as to why it was important to recognize women in the supply chain. But this award is a testament that supply chain organizations already recognised their female leaders, they just needed a better platform."