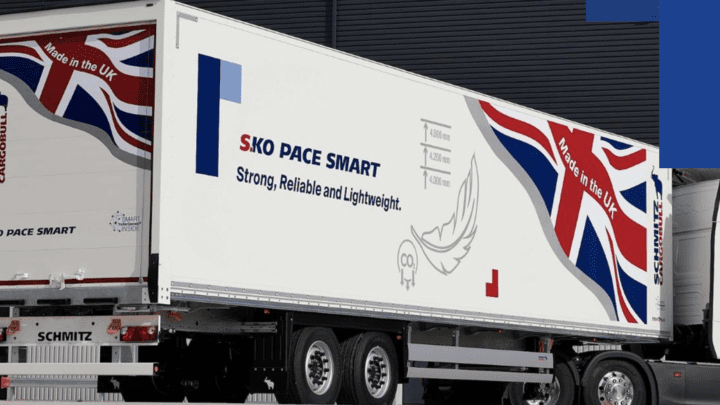 Using telematics data, AddSecure's customers managing trailers by Schmitz Cargobull will be able to access trailer tracking, EBS data and overall smart trailer management.
AddSecure, a leading European provider of secure IoT connectivity solutions, today concludes an agreement with Schmitz Cargobull, Europe's leading trailer manufacturer, enabling Schmitz Cargobull trailers to automatically transfer trailer data from the TrailerConnect hardware to the FMS platforms in AddSecure's Smart Transport solutions.
Thousands of AddSecure's transport and logistics customers today manage Schmitz Cargobull trailers. The data transition does not require any complicated installation or interruption. The company's customers will rather get quick access to trailer data via AddSecure's platforms, without having to install any separate hardware on the trailers.
Critical data at their fingertips 
"Together with AddSecure we are now offering the transport companies and their customer the availability of critical data at their fingertips without any need to install extra products on the trailers. The integration will simplify everything and create transparency for the whole fleet of trailers", says Søren Danielsen, manager of digital Services at Schmitz Cargobull AG. 
Through connected fleet management technologies, AddSecure can streamline data-driven intelligence and analytics to optimize logistics operations. The strategic agreement with Schmitz Cargobull further strengthens AddSecure's position as the leading provider of fleet and transport management solutions in Europe. 
"Secure IoT connectivity solutions are critical to the important operations of our transport and logistics customers. With telematics data from Schmitz Cargobull trailers, transport and logistics operators across Europe will benefit from next-level fleet management.
"We are happy to have Schmitz Cargobull on board to make fleet and transport solutions better, smarter, and more sustainable", says Claes Ödman, president of Smart Transport at AddSecure.