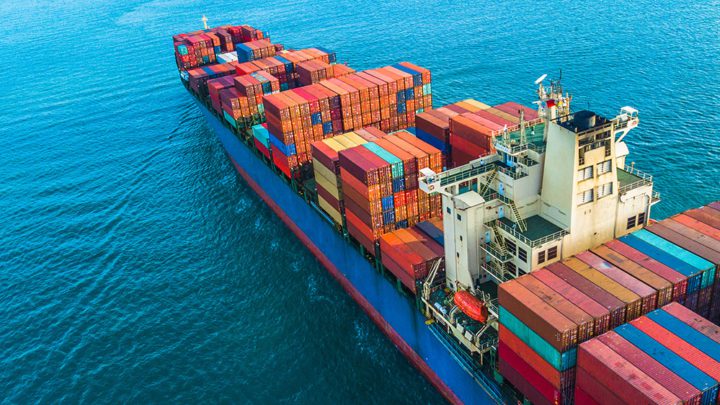 Forto now offers the inset of advanced biofuel for their bookings for full container load (FCL) sea freight shipments using GoodShipping's decarbonisation services, further expanding the accessibility of alternative fuel options for Forto customers.
The new partnership with GoodShipping highlights the next milestone in Forto's sustainability offering, following the recent launch of its biofuel program.
With a focus on carbon insetting, GoodShipping helps to reduce the scope 3 emissions of companies' supply chains by facilitating a fuel switch to biofuel for a company's freight shipments.  Biofuel alternatives are provided by marine biofuels pioneer GoodFuels, a sister company to GoodShipping.  GoodFuels is a global market leader in biofuels made from certified waste and residual flows that can be used directly for heavy transport.  
Net zero transport impact
The fuel meets the highest sustainability standards. This includes used cooking oil and waste from animal fats that cannot be recycled in a higher-quality manner. The use of biofuels leads to a significant reduction of greenhouse gas emissions of transport without requiring changes to a shipper's own operations.  
Net zero transport impact, effectively reducing 100% of the greenhouse gas emissions, is achieved through an overallocation of biofuels as part of the booking. The process includes certification of the emissions reduction impact, which is audited by an independent third party. 
Through the partnership, Forto offers GoodShipping's decarbonisation services for its customers. The company's infrastructure allows it to make biofuel available to customers supporting a variety of shipping volumes, locations, trade routes and cargo contracts. Its multiple carrier partners and wide offering will extend Forto's current biofuel program. 
An innovator in the market
Michael Wax, CEO and co-founder of Forto, said: "Enabling real change to reduce the environmental impact of the logistics industry is key to us at Forto. Our ultimate goal is to help customers make the sustainable transport option their default choice – and ensuring our biofuel program is as accessible as possible to our customers and their differing needs is a key driver of this.
"GoodShipping is an innovator in the market, with a broad, dedicated partner network and this partnership will enable us to expand our current offering. This is an important next step in our green ambitions, and we're delighted to be working closely with a business that has such expertise in this space."
Dirk Kronemeijer, CEO of Good Shipping, said: "We're very proud to have Forto as our partner. By joining forces, we are able to offer sustainable transport to all Forto's clients, taking the next big step towards reaching our shared green ambitions."
"The Forto range of sustainability solutions starts by providing customers with emissions visibility and information that empowers them to make impactful, data-based decisions. Forto also offers CO₂e emission offsets for all modes of transport and beyond the biofuels program, German-based Rail Pre- and On-Carriage intermodal volumes are transported with a focus on using trains powered by renewable energy."