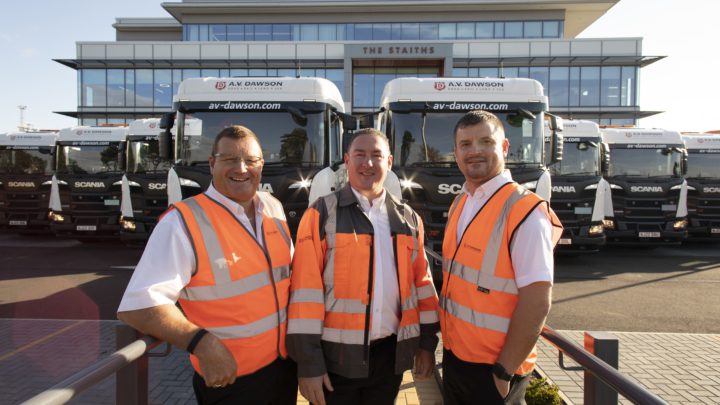 AV Dawson Transport Limited, which will incorporate all of the company's road haulage services, is the latest business to become part of the AV Dawson Group.
As part of a wider company restructure to support the long-term business strategy, AV Dawson Transport Limited is the third company to join the group structure and will begin trading from the beginning of October.
The Middlesbrough-based firm has already launched two subsidiary businesses. This includes AVD Industrial & Port Services Limited, the business responsible for logistics and port services on its customers' sites and the company's ships agency subsidiary, Cockfield, Knight & Company Limited.
Growth and development as a business
Within this new structure, AV Dawson Limited – which owns the Port of Middlesbrough estate – has become the parent company of the group.
Charlie Nettle, commercial and marketing director at AV Dawson said: "The launch of AV Dawson Transport illustrates our growth and development as a business.
"Not only will this help us maintain strong relationships with our customers, but it will also give each subsidiary business more autonomy to invest and develop to better support them.
"We envisage this will also provide more development opportunities for our colleagues and keep talent within the business."
The new subsidiary will be taken forward under the leadership of existing transport department managers Paul Scott and Alex Hugill, who have been promoted to AV Dawson Transport's head of operations and head of commercial respectively.
An entity in its own right
Paul Scott, AV Dawson Transport operations manager said: "We are excited the transport arm of the business has become an entity in its own right.
"This will strengthen the business in delivering the existing efficiencies of our current multimodal freight logistics operations and will also ensure greater resilience, so we can continue to support existing and potential customers in the long term.
"However, it won't change the overall ethos of the company – we will continue to be the values-led, supportive, customer-focused business we have always been."